Why Eat Domestic Louisiana Seafood?
What is sustainable seafood and why is it so important to support a sustainable U.S. seafood industry? As consumers, we can make deliberate decisions to prevent further breaking of our oceans' boundaries. Consumer demand for specific types of seafood like shrimp haven't always been supplied in perfect symmetry by our waters, so the need for farmed and foreign products arose. But the imported seafood industry is being examined more closely than ever because of unsafe and harmful practices used commonly in their production methods.
The idea of sustainability is getting more attention as restaurants and other businesses make sustainable sourcing of seafood a priority. New laws are focused on turning the challenges facing the seafood industry into a success story that is vibrant, fully self-sustaining, and profitable.
LOUISIANA'S ROLE IN SUSTAINABILITY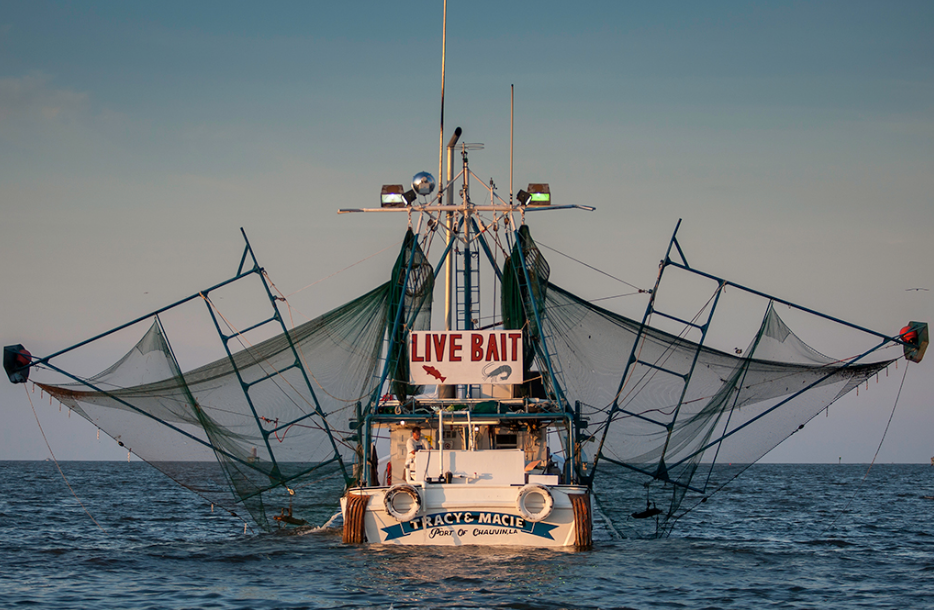 In Louisiana, generations of fishermen have sourced the waters of the Lake Pontchartrain Basin, Atchafalaya and Gulf of Mexico dating back to the 17th century. Seafood producers of Louisiana work hard to provide nourishing, fresh product while protecting each species for future generations. Fishery management plans aim to ensure Louisiana's fish stocks are maintained, overfishing is eliminated, and the long-term socioeconomic benefits to the nation are achieved.
The Louisiana Wild Seafood program sets and monitors seafood standards including handling, testing and traceability, and provides quality assurance through inspections, monitoring, and wise sustainability practices. The program is a collaborative effort of state agencies including the Louisiana Department of Wildlife and Fisheries, Department of Agriculture and Forestry, Department of Health and Hospitals, Louisiana State University and Louisiana Seafood Promotion and Marketing Board.
EATING DOMESTIC SEAFOOD VS IMPORTED
The "Farm to Table" movement has flourished in recent years, with consumers paying more attention to the conditions in which (and where) animals are bred, fed, and raised to produce foods like poultry, beef, eggs–and even vegetables. The same attention is being brought to the seafood industry, and the resources and information available to help us make informed decisions.
Sustainability plays a large role in our region's economy. Gulf Coast seafood impacts our regional and national economy profoundly with a combined income of $26.9 billion and an influence on sales of over $60 billion nationwide. Seafood harvested in the United States undergoes a rigorous management process to ensure the shrimp, mollusks and fish you eat in your home or restaurant is safe and sustainable. Domestic seafood is a higher quality product, and the taste profile of Louisiana Seafood is superior because of the nutrient-rich environment of Gulf waters. In other words… the Gulf Coast provides the best and most delicious seafood in the world!
SUPPORTING SUSTAINABLE SEAFOOD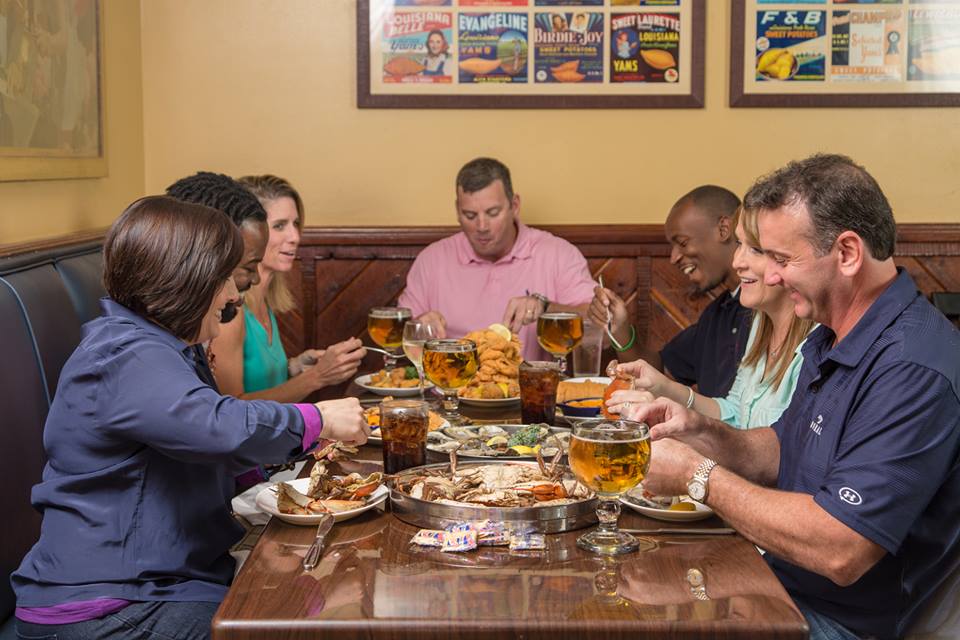 Deanie's Seafood has a rich history of serving up great-tasting, wild-caught Louisiana seafood and supporting sustainable fishing practices along the Louisiana shoreline and Gulf Coast. Deanie's has been serving up fresh, Louisiana Gulf shrimp, crab, oysters and flounder in just about every possible way you can enjoy it for generations. Deanie's Seafood was the first restaurant in New Orleans to become certified as serving "Certified Authentic Louisiana Wild Seafood," a voluntary certification program that guarantees that seafood bearing the "Louisiana Wild Seafood" seal is caught in the Gulf of Mexico or Gulf Coast state waters by Louisiana licensed fishermen and is landed, processed, and packaged in Louisiana. Better still, you know that you are supporting the fishermen producing the highest quality, best-tasting seafood in the world, and a safe and sustainable seafood harvest.
In April, the Chifici family celebrated the 35th anniversaryas owners of the family-owned and -operated Deanie's Seafood Restaurant in Bucktown, which has been in business for over 55 years. Deanie's Seafood in the French Quarter, located a block off Canal Blvd. one block off Bourbon Street, is now in its 16th year of operations. Deanie's Seafood Restaurant & Seafood Market in Bucktown, 1713 Lake Ave., Metairie, and Deanie's Seafood in the French Quarter, 841 Iberville St., are open 7 days per week.