Committed to serving best seafood in New Orleans
Hard work, dedication, and years of fine tuning recipes are rewarded with customer loyalty! This past April, the Chifici family celebrated their 35th anniversary as owners/operators of Deanie's Seafood Restaurant in Bucktown, with Deanie's Seafood in the French Quarter now in its 16th year of operations. Over the past few decades, we have strived to deliver a truly authentic dining experience for our patrons. Once again, NOLA has selected Deanie's as New Orleans' Best Seafood Restaurants! Deanie's Seafood is proud to share our cultivated and treasured family recipes with our customers, who keep coming back year after year.
Our patrons know every time they sit down to a meal at Deanie's Seafood in Bucktown or the French Quarter, they're going to enjoy the freshest local seafood dishes made from scratch, using the highest quality ingredients and prepared with authentic Creole seasonings. With a seafood market next to our original restaurant in Bucktown and Deanie's online marketplace Shopdeanies.com offering fresh and prepared seafood items, anyone can enjoy the flavors of New Orleans and wild Louisiana seafood from Deanie's. Whether our customers are celebrating a special occasion, enjoying a weekday meal with friends or family, or visitors looking for the best seafood around, every day we strive to be New Orleans' Best Seafood Restaurant! Here are some of our recent accolades.
GAMBIT 'BEST OF NEW ORLEANS'
This year, we were voted in the top 3 for "Best Seafood Restaurant" and "Best Place to get Boiled Seafood" by Gambit's "Best of New Orleans" Readers Choice Awards. This readers' poll is a special award that we truly value because it means that our customers continue to support us year after year. We've been selected by Gambit Readers consecutively the past 17 years in nine different categories, including "Best Place for Boiled Seafood," "Best Oyster Po-Boy" and "Best BBQ Shrimp."
WHERE Y'AT 'BEST OF THE BIG EASY'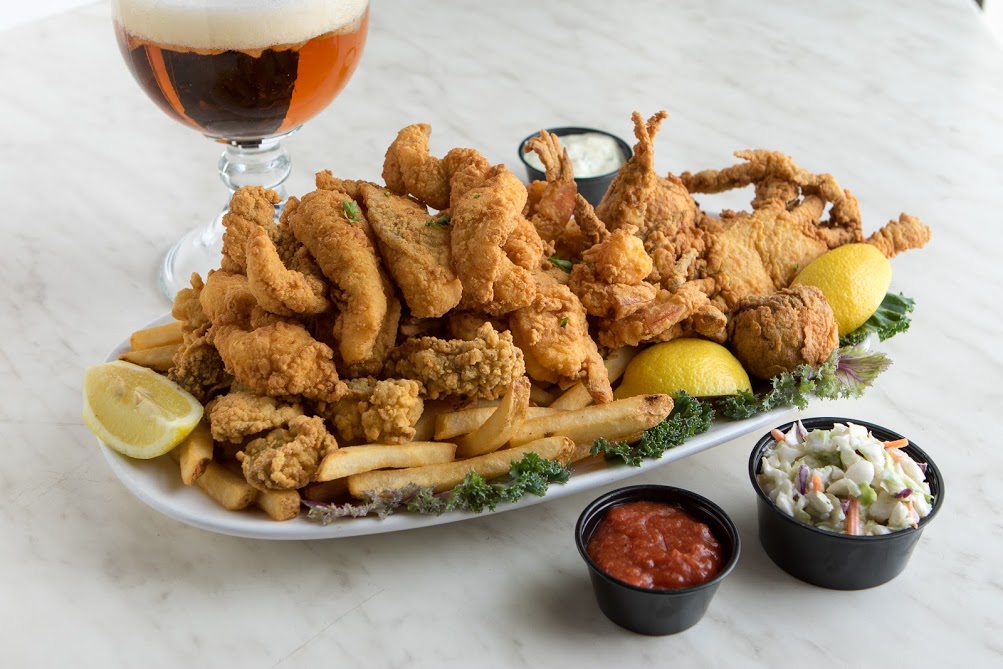 Deanie's was thrilled to be voted in the top 3 for "Best Seafood Restaurant" in New Orleans by Where Y'at Magazine readers! We were happy to learn that Where Y'at readers made Deanie's Seafood one of their top picks for "Best Seafood Restaurant" in New Orleans as well as "Best Restaurant for Boiled Seafood" in the publication's "Best of the Big Easy" readers' survey.
OTHER ACCOLADES FOR DEANIE'S SEAFOOD
From food writers, to bloggers, to reviewers on TripAdvisor and Yelp… people are talking online about Deanie's Seafood. Our fans on social media have been especially responsive. We love sharing their photos, many of which have gone viral, including our the Fried Seafood Platter that broke the internet!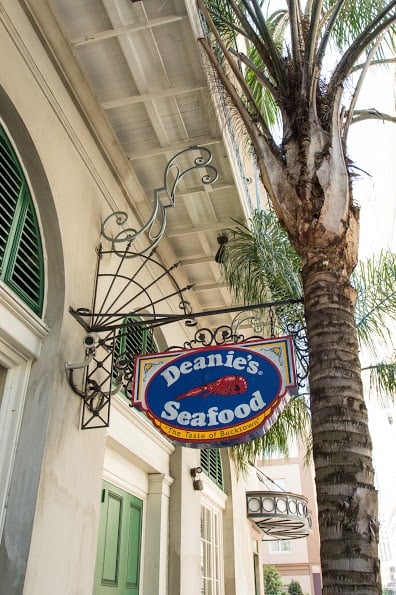 Deanie's Seafood Restaurant is an acclaimed family friendly Zagat-rated restaurant. The review site featured Deanie's on its "New Orleans Best Seafood Restaurant" list and featured Deanie's Charbroiled Oysters and New Orleans Barbeque Shrimp on Zagat's BBQ Nation tour, which highlighted barbecue joints across the country. The restaurants were also chosen this past year as one of the top "Favorite Places for Seafood," as well as "Favorite place for Boiled Crawfish" in New Orleans Magazine's Tops of the Town readers' picks. Deanie's also is proud to be recognized as one of New Orleans TripAdvisor "Hall of Fame" members and have earned TripAdvisor's Certificate of Excellence for seven years in a row!
ENJOY THE BEST SEAFOOD IN NEW ORLEANS
Deanie's Seafood is proud to support our local fishing industry, and we use quality ingredients combined with the best wild and local seafood available. From New Orleans Barbeque Shrimp, to Seafood Gumbo, to Charbroiled Oysters…. there are so many ways to enjoy the best seafood our region has to offer at our New Orleans restaurants.
Just because you don't live here doesn't mean you can't have fresh Louisiana seafood anytime. Order online at shopdeanies.com to have your favorite Deanie's items shipped from the market right to your door. Select from a wide variety of fresh-caught seafood to recreate your favorite meals at home or sample the finest seafood prepared in the authentic New Orleans' culinary tradition. Seafood's two restaurants in Bucktown and in the French Quarter, are open 7 days per week. The Seafood Market is open daily from 9 a.m. to 8 p.m., and can be reached by phone at 504-835-4638.
{{cta('d26483fa-75b3-400d-97eb-b1fc3c017f6c','justifycenter')}}