The Breakdown of Squid vs. Octopus
You probably see it on menus when out enjoying Louisiana Seafood all the time… squid salad, grilled octopus, fried calamari, marinated squid. They're definitely delicious and usually a light and low-calorie option. Both squid and octopus are head-footed aquatic creatures in the class "Cephalopoda." Octopuses and Squids are similar, but have specific distinctions that make them unique. If your knowledge of squid or octopus is limited to the attack scene in "20,000 Leagues Under the Sea," you might be curious about these mollusks. So what exactly is the difference between squid and octopus?
ANATOMY OF SQUID VS OCTOPUS
An octopus has a round head and mantle, plus eight arms. Each arm has several rows of "suckers," which contain taste buds. The majority of octopus do not have fins, with the exception of a few known deepwater-dwelling octopuses.

The majority of octopus do not have fins, with the exception of a few known deepwater-dwelling octopuses. A squid has 2 fins on the head, a mantle, a head, 8 arms and 2 tentacles that have hooks and/or suckers or sucker rings. The fins on the squid's head help it move quickly and change direction with ease when swimming through the ocean. Octopuses do not have a shell or bone in their body, while squid possess a stiff structure known as a pen, which acts like a flexible backbone.
HABITAT AND HUNTING
Octopuses live in dens or even man-made containers on the ocean floor, while squid live in the open ocean. When hunting food, octopuses capture their prey and inject a parlysing venom before ripping it apart to consume. Squid catch food using their long tentacles and eat it in pieces. Octopuses and squid have hard, sharp beaks, similar to a parrot's, that help them break up food and eat. Octopuses eat bottom-dwelling crustaceans, while squids eat fish and s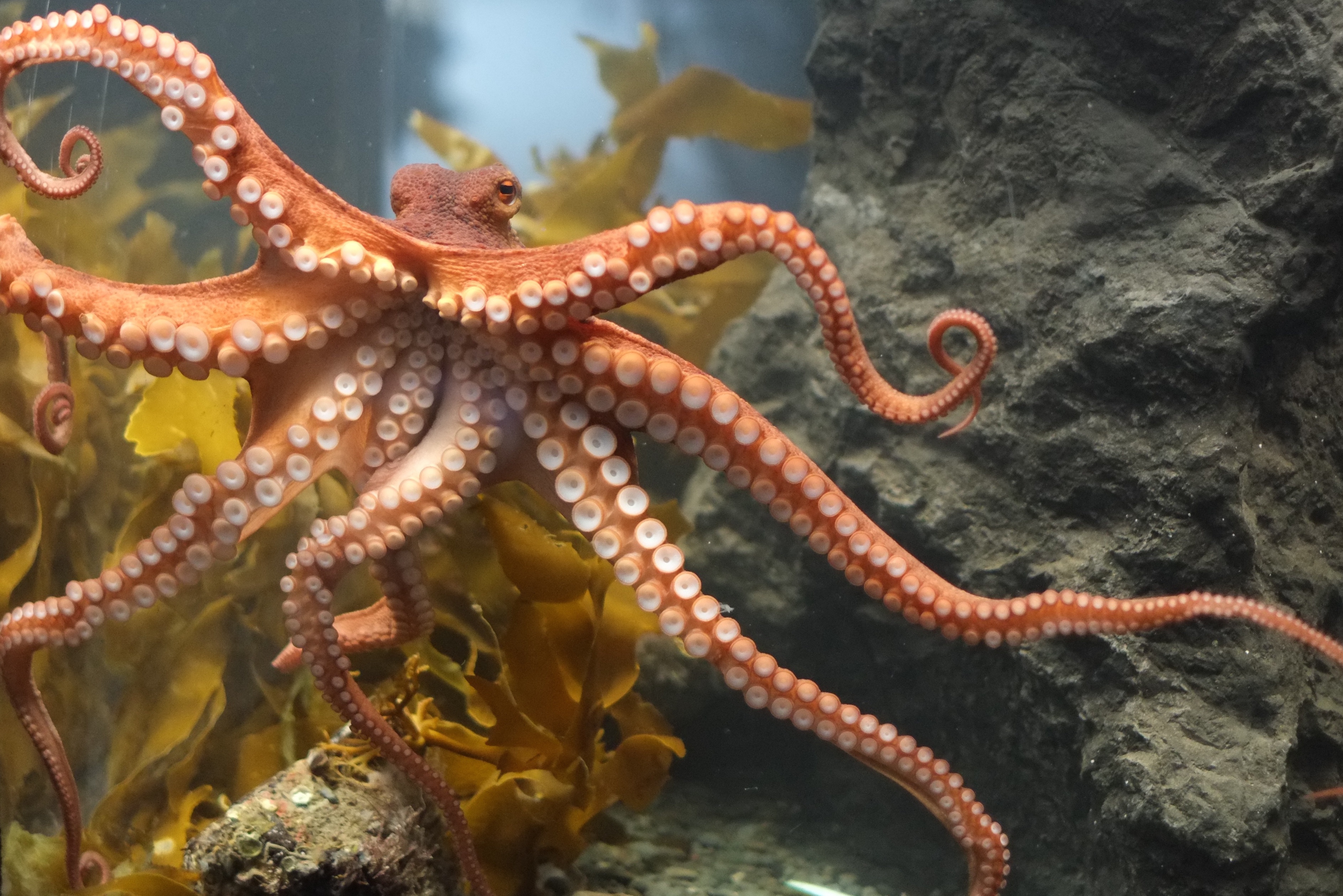 hrimp.
SQUID AND OCTOPUS REPRODUCTION
When it comes to the reproductive difference between squid and octopus, there are several distinguishing factors used in mating techniques. Male octopuses use a special arm called a "hectocotylus" to fertilize the mantle cavity of the female, who then lays a string of eggs in her den. She remains to clean and maintain the den until the eggs are hatched. The squid mate in large groups, and attach their egg capsules to the seabed or to seaweed. Both animals die soon after reproducing.
ENJOY SQUID AT DEANIE'S SEAFOOD
Squid is also known as calamari when used in dishes and menu items. At Deanie's, you can enjoy squid in our Fried Calamari appetizer or our Calamari Wedge Salad. Both Bucktown and French Quarter locations are a great place to entertain clients for lunch or just enjoy a meal at one of New Orleans' best lunch spots.
Deanie's has been voted consistently by locals in categories like Best Seafood Restaurant, Best Oyster Po-Boy, Best BBQ Shrimp, and Best Place to Get Boiled Seafood in reader surveys by local publications including Where Y'at Magazine, Gambit, The Times Picayune and New Orleans Magazine. Deanie's restaurants are on the TripAdvisor "Hall of Fame" and have earned TripAdvisor's Certificate of Excellence seven years in a row.
{{cta('d26483fa-75b3-400d-97eb-b1fc3c017f6c','justifycenter')}}