Deanie's Seafood offers alternative to the office potluck
Are you tired of the same old holiday party and looking for a fun alternative to the office potluck or ugly sweater party? Deanie's Seafood offers two private dining rooms and a beautiful courtyard tastefully decorated for the holidays at our French Quarter location.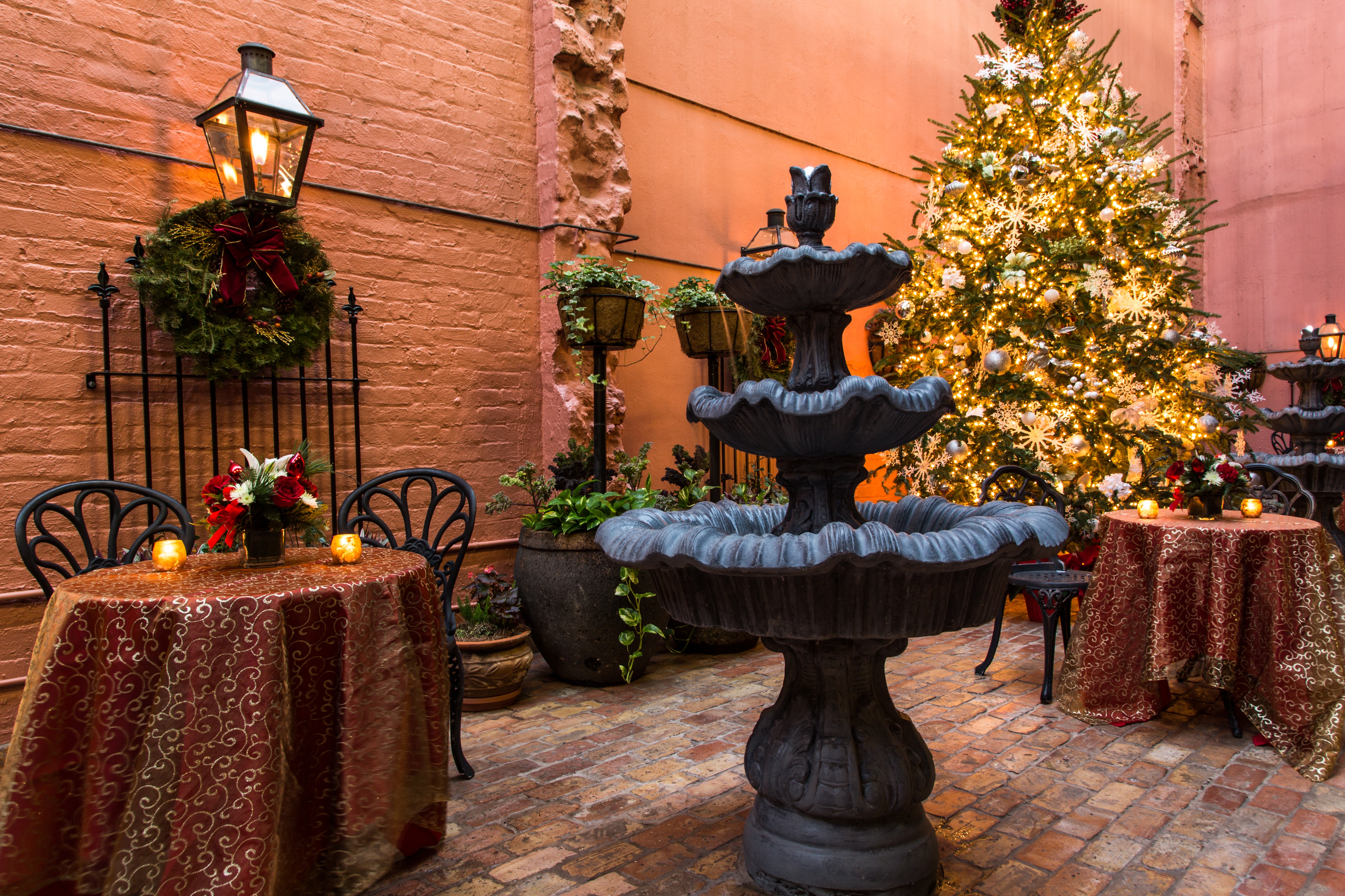 Plan a holiday party you know your colleagues and clients will enjoy at Deanie's Seafood in the French Quarter and receive a free bar upgrade or appetizer course. With convenient parking, two private dining rooms and a beautiful French Quarter courtyard tastefully decorated for the holidays, Deanie's showcases an intimate and friendly environment to celebrate the season.
Deanie's offers a variety of buffet and prixe fixe menus and off-site catering to create a memorable event at your home or office or in our French Quarter banquet rooms and courtyard.
Here are some ideas to spice up your holiday party:
Set up a Monte Carlo Room for a Casino-themed party

Bring in a Karaoke machine, better yet have a Christmas Carol Karaoke

Start the evening with a haunted history tour of the French Quarter

Reverse Christmas in July— a beach-themed holiday party

Santa's Workshop—Sponsor a family for Christmas and have everyone bring a gift to wrap and tag at your holiday party. To keep with the charitable theme, have a children's choir perform or hold a silent auction to raise money for charity.

Have a Masquerade Ball, complete with the world's first

temporary tattoo carnival masks

Exchange Christmas ornaments or better yet have a

Christmas ornament-making

table

Offer a photo booth with fun props for memorable holiday photos

Classic holiday theme, evoking traditional parties of the past, the return to quintessential Christmas decor—like wreaths, trees, and nutcrackers

Create a gothic

Nightmare Before Christmas

-themed party

Get a gift for yourself – have each person bring a wrapped gift for himself, have everyone open a gift and then guess whose gift is whose

Offer a white elephant gift exchange

Themed gift exchange—gifts based on a color, a letter, a movie or any creative theme—or Christmas cast-off gift exchange
How are you planning to make your holiday party a memorable event this year?