Supporting Gulf Seafood Industry
From Gulf shrimp, to blue crabs, to local favorites like catfish or flounder — enjoying Louisiana seafood is a beloved part of the culture here. Consumers can pick up most anything from a neighborhood grocery store, farmers market, seafood market, or even online. Many seafood lovers may be eating even more than usual because October is National Seafood Month. But do you really know where your seafood comes from?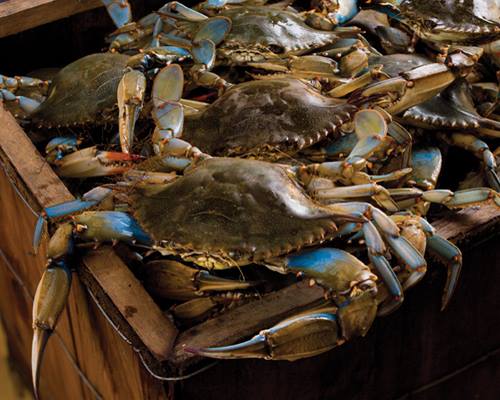 Between 80 and 90 percent of the seafood Americans eat is imported—and half of that is farm-raised. An absence of labels, mislabeling and misrepresentation of seafood origin is a widespread problem in the United States. Imported farmed seafood is an inferior product in every way, and choosing domestic seafood can have a major impact on sustainability and the health of our industry. That's not even considering how the Louisiana seafood industry supports restaurateurs, servers and hospitality industry.

DANGERS OF IMPORTED FARMED SEAFOOD
Shrimp represents the largest seafood category consumed in the United States and 90 percent of those shrimp come from foreign shrimp farms. Why do Americans eat so much imported shrimp, when we have access to some of the best tasting and fresh shrimp available in our Gulf waters? The answer, unfortunately, is that imported shrimp is cheaper. To keep the price of imported shrimp down, production cuts are made, and the standards for storing and shipping are not as regulated as in the United States. Much of the seafood that is imported into this country isn't tested for antibiotics or other banned chemicals, and overpopulated farms mean the use of antibiotics is prevalent. In some countries, the ethical labor standards aren't up to par, meaning that some use low-paid and even slave labor to process seafood.
ADVANTAGES OF EATING LOCAL
By eating local, you're not only supporting the local seafood industry, you're also eating higher quality product. Wild caught Gulf fish and shrimp are vastly superior to farm-raised in both taste and quality. Much of this is due to the unique combination of elements found in Gulf Coast waters. Combining the fresh waters of the Mississippi and Atchafalaya Rivers with coastal tidal waters, the Louisiana shoreline contains a perfect mixture of brackish waters, shallow depths and high levels of nutrients, forming an ideal environment for microscopic marine organisms and a veritable breeding wonderland for delicious seafood.
The Louisiana Seafood Promotion & Marketing Board touts the local seafood industry's economic and cultural impact in the state. One of the many reasons tourists flock to Louisiana is for culinary tourism, and commercial shrimping, crabbing, and fishing are also part of the culture here. Entire communities were founded upon the commercial fishing industry, and any hit the seafood industry takes hurts local fisherman trying to make a living off their catch.
TIPS FOR SUPPORTING LOCAL SEAFOOD INDUSTRY
More than ever, it's important to put your seafood dollars behind the domestic seafood industry and its commitment to a culture of sustainability. If you're serious about the "dock-to-dish" movement, there are a few things you can do while enjoying seafood. You can request domestic seafood in your grocery stores and in restaurants you frequent, and read more about how important it is to eat local seafood. Closely inspect the package of seafood in your grocery store to make sure you're buying domestic product. Labels on imported seafood may include an American flag or even a Louisiana name, but they're not always from the United States or from Louisiana.
DEANIE'S COMMITTMENT TO SUPPORTING INDUSTRY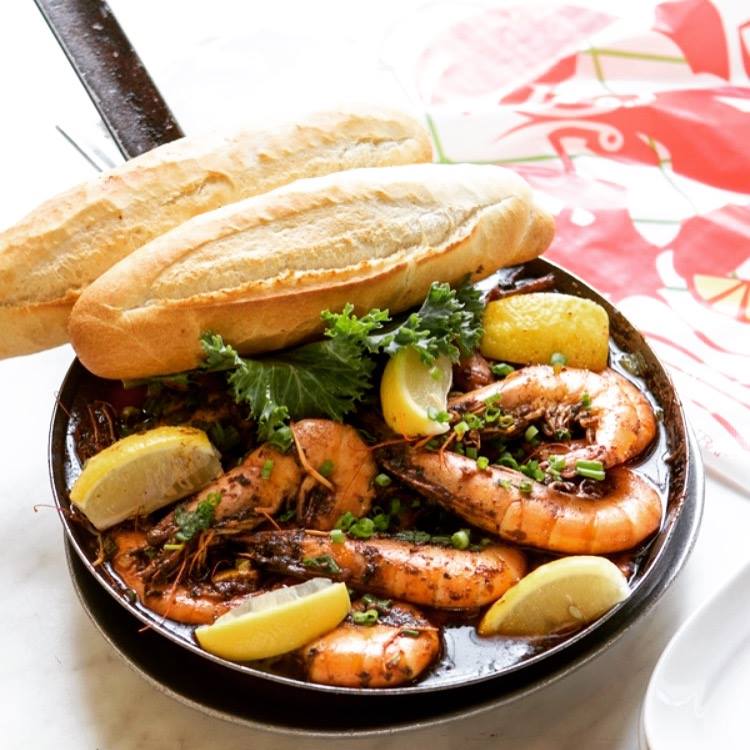 Deanie's Seafood has a rich history of serving up great-tasting, wild-caught Louisiana Gulf Coast seafood and supporting sustainable fishing practices along the Louisiana shoreline and beyond for over 55 years. Deanie's Seafood was the first restaurant in New Orleans to become certified as serving "Certified Authentic Louisiana Wild Seafood," a voluntary certification program that guarantees that seafood bearing the "Certified Authentic Louisiana Wild Seafood" seal is caught in the Gulf of Mexico or Gulf Coast state waters by Louisiana licensed fishermen and is landed, processed, and packaged in Louisiana.
Deanie's Seafood is consistently recognized by locals in categories like Best Seafood Restaurant, Best Oyster Po-Boy, Best BBQ Shrimp, and Best Place to Get Boiled Seafood in reader surveys by local publications Where Y'at Magazine, Gambit, The Times Picayune and New Orleans Magazine. Both restaurant locations are on the TripAdvisor "Hall of Fame" and have earned TripAdvisor's Certificate of Excellence seven years in a row. Deanie's Seafood's two restaurants in Bucktown and in the French Quarter, are open 7 days per week.