Enjoy Shrimp Season and Eat Local
For seafood lovers, there's really nothing better than a fresh, perfectly prepared catch. From Gulf shrimp, to crabs, to flounder — enjoying Louisiana seafood is definitely a beloved part of the culture here. Consumers have a lot of options when they shop for seafood these days. You can pick up most anything from your neighborhood grocery store, farmers market, seafood market, or even online. But when you pick up that shrimp at your local store, do you really know where it comes from?
Between 80 and 90 percent of the seafood Americans eat is imported—and half of that is farm-raised. An absence of labels, mislabeling and misrepresentation of seafood origin is a widespread problem in the United States.
WILD SEAFOOD VS. IMPORTED FARMED SEAFOOD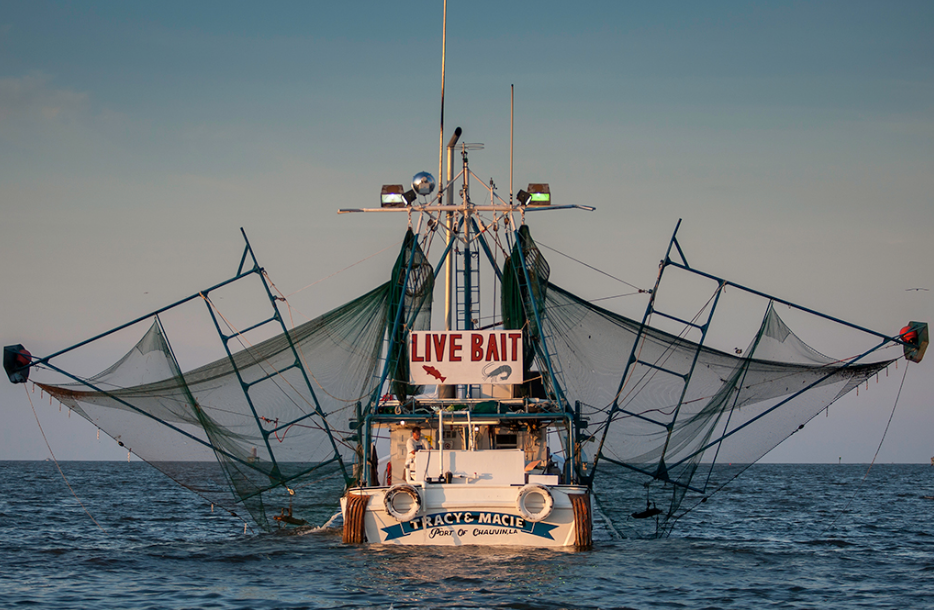 Shrimp represents the largest seafood category consumed in the United States and 90 percent of those shrimp come from foreign shrimp farms. Why do Americans eat so much imported shrimp, when we have access to some of the best tasting and fresh shrimp available in our Gulf waters? The answer, unfortunately, is that imported shrimp is cheaper. But to keep the price of imported shrimp down, production cuts are made and overpopulated farms mean loads of antibiotics. Much of the seafood that is imported into the United States isn't tested for antibiotics or other banned chemicals. And antibotic-contaminated seafood is making its way onto tables in the United States.
A chain restaurant with shrimp consistently offered on the menu must also provide shrimp of the same price and size year round, which also may be another choice for choosing imported (and farmed) shrimp. The quality of the seafood can sometimes be sacrificed as well, because the standards for storing and shipping are not as well regulated as they are in the United States. So by eating local, you're not only supporting the local seafood industry, you're also eating higher quality product.
ECOLOGY OF GULF SEAFOOD
When you consider that estuaries account for roughly 75% of all U.S. commercial sea catches, their importance becomes fairly obvious. And, of all the contiguous states in America, Louisiana estuary marshes represent 37% of all such fishing waters and is home to the seventh largest estuary in the world. But these are not just any estuaries. According to some, the breeding grounds found along the Louisiana Gulf Coast are a biological orchestra. Combining the fresh waters of the Mississippi river and Atchafalaya Rivers with coastal tidal waters, the Louisiana shoreline contains a perfect mixture of brackish waters, shallow depths and high levels of nutrients, forming an ideal environment for microscopic marine organisms and a veritable breeding wonderland for delicious seafood.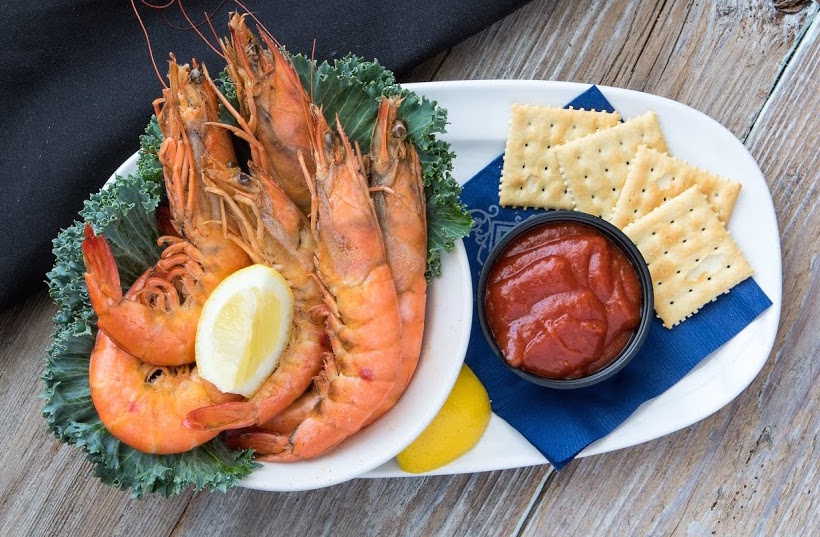 More than ever, it's important to support our domestic seafood industry, especially its commitment to our culture of sustainability. Wild caught Gulf fish and shrimp are vastly superior to farm-raised in both taste and quality. Much of this is due to the unique combination of elements found in Gulf Coast waters. Combining the fresh waters of the Mississippi and Atchafalaya Rivers with coastal tidal waters, the Louisiana shoreline contains a perfect mixture of brackish waters, shallow depths and high levels of nutrients.
DEANIE'S COMMITTED TO SUPPORTING LOCAL INDUSTRY
Deanie's Seafood has a rich history of serving up great-tasting, wild-caught Louisiana Gulf Coast seafood and supporting sustainable fishing practices along the Louisiana shoreline and beyond. For more than 55 years, Deanie's has been serving up fresh, Louisiana Gulf shrimp in just about every possible way you can enjoy it. Deanie's Seafood was the first restaurant in New Orleans to become certified as serving "Certified Authentic Louisiana Wild Seafood," a voluntary certification program that guarantees that seafood bearing the "Certified Authentic Louisiana Wild Seafood" seal is caught in the Gulf of Mexico or Gulf Coast state waters by Louisiana licensed fishermen and is landed, processed, and packaged in Louisiana. Better still, you know that you are supporting the fishermen producing the highest quality, best tasting seafood in the world, and a safe and sustainable seafood harvest.
{{cta('da101823-c512-4d4b-8e4c-c6611ee27a98′,'justifycenter')}}