Crawfish Races, Kids Crawfish eating contest & Family fun
Deanie's Seafood Restaurant each year delivers an outdoor festival providing free family fun with a focus on Louisiana's favorite pasttime, the neighborhood crawfish boil. Deanie's Pinch A Palooza Festival & Crawfish Eating Contest takes place from noon to 8 p.m., Sun., April 22 at Deanie's Seafood Restaurant & Seafood Market in Bucktown, 1713 Lake Ave. in Metairie. With family-friendly entertainment from bands like Vince Vance & The Valiants and Cowboy Mouth, a fun dance performance by the 610 Stompers, and tons of boiled crawfish and Deanie's crawfish specialties, Pinch A Palooza is a great family outing on the shores of Lake Pontchartrain.
The festival features live entertainment, a crawfish eating contest for adults and children, and a host of fun activities for kids. Better yet, admission and fest activities are free.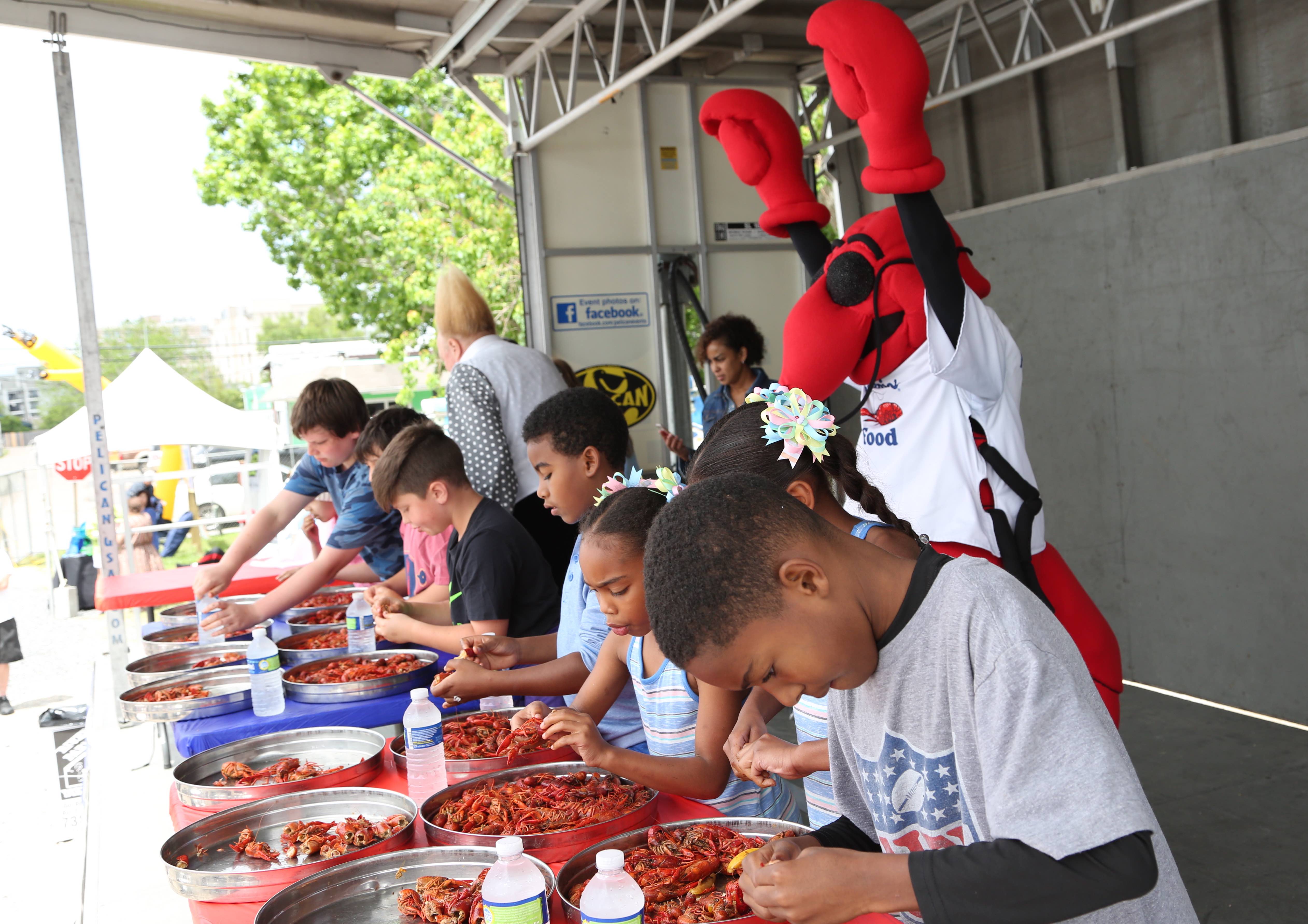 Kids 6-12 can register to compete in the second-annual Junior Pinch A Palooza Crawfish Eating Contest for a chance to win a Lil' Bit Crawfish Boil Set and a year of Free Kids Meals at Deanie's, and root for crawfish eating contest contestants during two heats and a final round in the 9th-annual Pinch A Palooza Crawfish Eating Contest.
Sign up the day of the festival between noon and 1 p.m. Entry fee of $5 will be paid and includes a Pinch A Palooza 2018 T-shirt. Contest starts promptly at 1 p.m.
Plus they can spend their afternoon sliding and bouncing on inflatables, and get up close and personal with Louisiana's favorite crustacean with crawfish races and the world's only Live Crawfish Tic Tac Toe table. Find out more about one of the best family events in New Orleans this festival season!