WE COULD EAT BLUE CRABS ALL DAY
At Deanie's Seafood restaurants, the four seasons have always been Shrimp, Crab, Oyster and Crawfish. Although crawfish season is over, summer has been great for shrimp and crab. In the past several weeks Deanie's has been getting some beautiful fresh Louisiana blue crab, and we couldn't be more excited about the start of Gulf crab season!
Revered for their delicate, sweet flavor and cooking versatility, Louisiana blue crabs have become a standard of fine dining and backyard boils alike. If you haven't tried soft shell crab —Louisiana blue crab that have outgrown and shed their hard shell—you're missing out!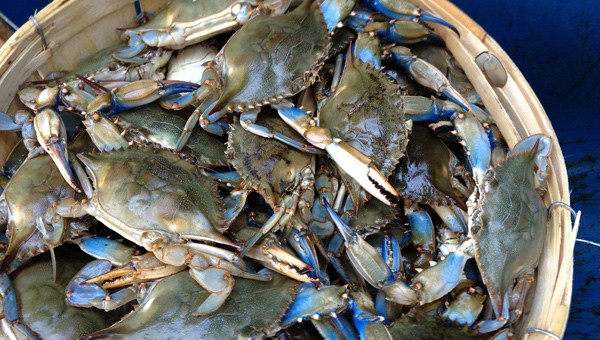 The Louisiana commercial crabbing industry is an important part of the state's seafood economy. More than 25 percent of all blue crabs harvested in the United States come from Louisiana waters, and the crabbing industry generates more than 3,000 jobs. Thes Louisiana blue-crab fishery was the first to go through the process to receive the Audubon Nature Institute's GULF Responsible Fisheries Management certification, aimed to ensure that seafood is responsibly harvested and sustainable.
Whether you live on the coast or you're landlocked, most everyone can find crab at their local grocery store. You can even order crab from our online seafood market and have it shipped to your door! There are so many ways to showcase crab, whether you're cooking at home or dining out. Crab is fantastic in dishes like crab cakes, crabmeat au gratin, or even a simple salad topped with crabmeat.
FIND GULF CRAB AT DEANIE'S SEAFOOD
The seafood industry in Louisiana is a vital part of our local economy, and Deanie's Seafood is committed to supporting that culture. Deanie's was the first restaurant and seafood market in the Greater New Orleans region to earn the Louisiana Wild Seafood Certification, which guarantees that we serve only seafood that is natural, sustainable, and sourced from Louisiana waters.
Louisiana blue crabs are served in a variety of ways on Deanie's menu in dishes like Crabmeat Nachos, Crabmeat Remoulade, Crabmeat Au Gratin, Crab Quartet, Soft Shell Crab or fresh lump crabmeat as a topping to any of our entrees. Deanie's operates a thriving seafood market and catering business as well as three successful restaurants in the New Orleans area (French Quarter, Bucktown, and Uptown). Our restaurants and seafood market are open seven days per week.

{{cta('12d3b0bb-74a3-44b4-ac89-0d978cdd2ec6′)}}