MERCEDES BENZ Superdome is new orleans icon
You don't need to live near the Superdome to recognize the significance of the iconic NFL stadium to the people of New Orleans. Formerly the Louisiana Superdome, the Mercedes Benz Superdome is located in the Central Business District in Downtown New Orleans, a brisk walk or quick streetcar or cab ride away from Deanie's Seafood Restaurant and the New Orleans French Quarter. The Superdome is home of the New Orleans Saints, who kick off the regular season Sept. 11 against the Minnesota Vikings, the Allstate Sugar Bowl, the Bayou Classic and the Sugar Bowl Prep Classic.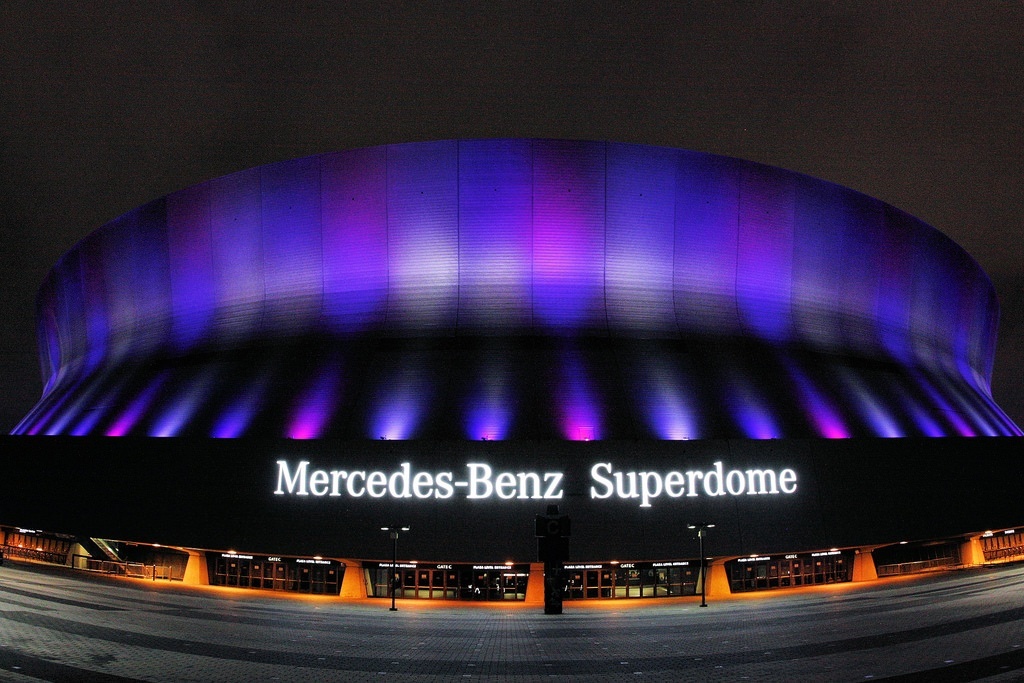 NEW ORLEANS SUPERDOME FACTS
During Hurricane Katrina in August 2005, the Dome was the largest evacuation center in New Orleans, sheltering some 14,000 people and providing a refuge in the days after for the thousands whose homes were flooded during the storm. Sept. 14, 2006 marked the official re-opening of the Superdome and the return of the Saints after a year in exile.
An icon of New Orleans, the Superdome has hosted six Super Bowls, more than any other facility of its kind. The Superdome was constructed in 1975 and remains the largest fixed dome steel-constructed structure in the world, reaching 27 stories at its peak and covering 13 acres of open space. In 2010, the Superdome completed an $85-million upgrade that included the new Club XLIV and the development of Champions Square, a 90,000 square-foot-outdoor venue for tailgating, festivals, concerts and community events.
SEVERAL HOTELS AND RESTAURANTS NEAR SUPERDOME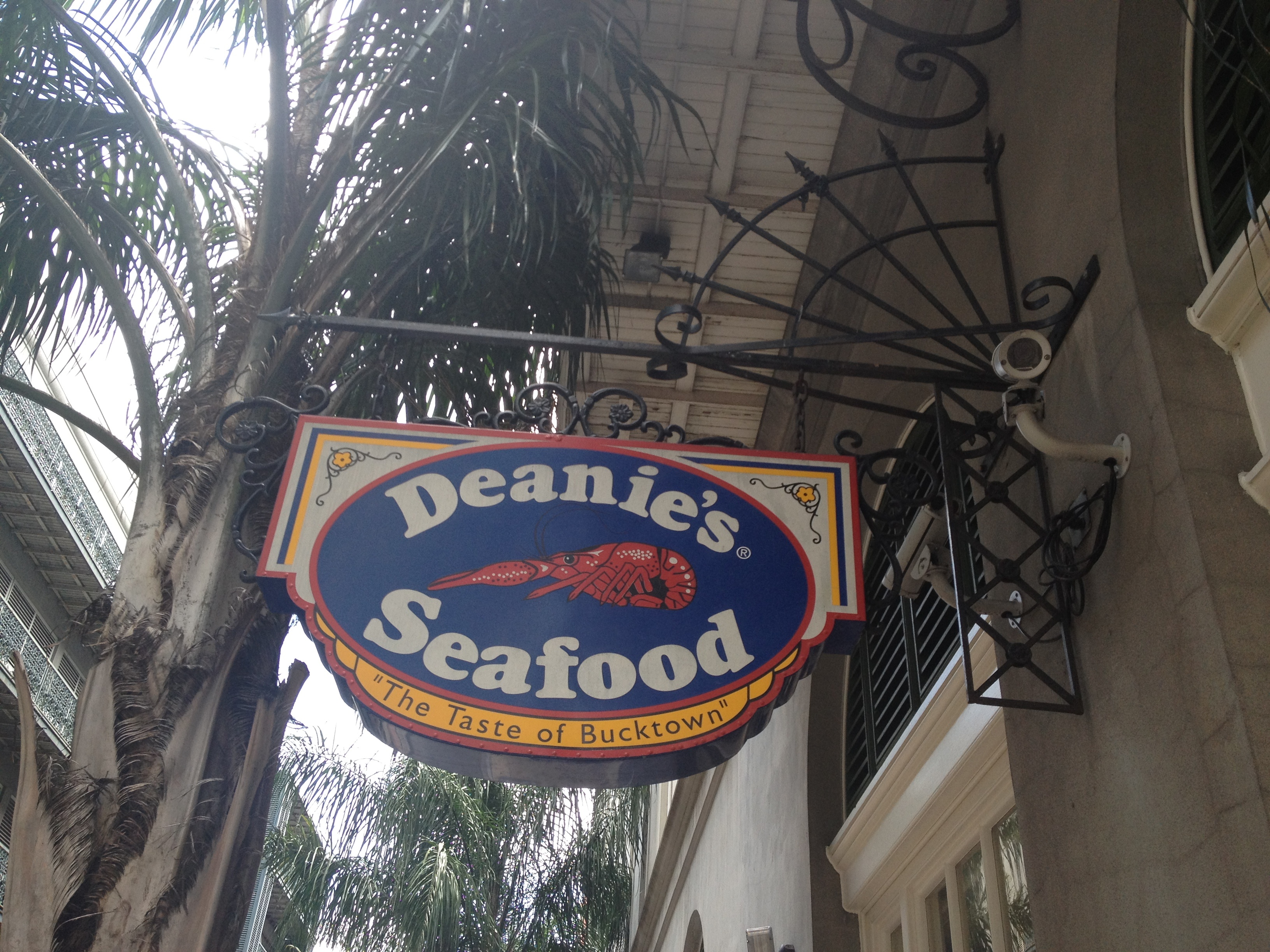 The Mercedes Benz Superdome is close to several hotels and restaurants in New Orleans, including Deanie's Seafood Restaurant's French Quarter location on Iberville and Dauphine streets. An easy walk to the French Quarter, on gameday, the party continues at nearby sports bars and along Bourbon Street—two blocks from Deanie's in the French Quarter—as fans make their way to celebrate their team's win or drown their sorrows.
SUPERDOME HOME TO NUMEROUS LARGE EVENTS
The Superdome has hosted six Super Bowls plus a multitude of other events, concerts and conventions, including the annual Essence Festival. The Superdome also was host to memorable events such as the Muhammad Ali and Leon Spinks' matchup Sept. 15, 1978 and what would hold the record for the world's largest indoor concert for over three decades−The Rolling Stones' Dec. 5, 1981 concert that drew 87,500 fans. The Superdome also hosted the 1988 Republican National Convention and Pope John Paul II's 1987 visit, in which he addressed 80,000 followers.
Check out the New Orleans Saints game schedule, and join us at Deanie's Seafood before or after games! Visit our website to see our restaurant menus at both our Bucktown and French Quarter locations.