Are raw oysters safe to eat?
Right now is the best time to enjoy Gulf oysters. Although we love them fried and charbroiled, we're also partial to a tray of ice-cold raw oysters on the half shell. Of over 150 varieties of oysters harvested and sold in North America, 70% of oysters produced in the United States are from the Gulf Coast. Gulf oysters are in season year-round, but they are largest between October and April.The health benefits of oysters are plentiful, they're readily available, and best of all, they're delicious. But are raw oysters safe to eat?
ARE RAW OYSTERS SAFE
With so much information floating around on the internet (and we're not just talking about shared social media photos), many people hold firm to certain beliefs about raw oysters. Should you avoid them in months that don't include the letter "R?" Are oysters safe if you only eat a couple (and not a whole dozen), drown them in hot sauce, or enjoy them with an alcoholic beverage, which will allegedly "kill" the bacteria?
According to the US Food & Drug Adminstration, these are all myths. If bacteria is present in one raw oyster, that's all it takes to make you sick. Nothing but prolonged exposure to heat (at a high enough temperature) will kill bacteria, and that means neither hot sauce nor alcohol will do the trick. And while the presence of the Vibrio vulnificus bacteria is higher in warmer months, at least 40% of cases are reported during the months that start with "R," so, although minimal, the risk is always there.
It is important to note, however, raw oysters contaminated with Vibrio vulnificus can be life threatening, even fatal, when consumed by someone with liver disease, diabetes or a weakened immune system. Women who are pregnant and people with comprised immune systems should avoid raw seafood in general, including raw oysters.
HEALTH BENEFITS OF OYSTERS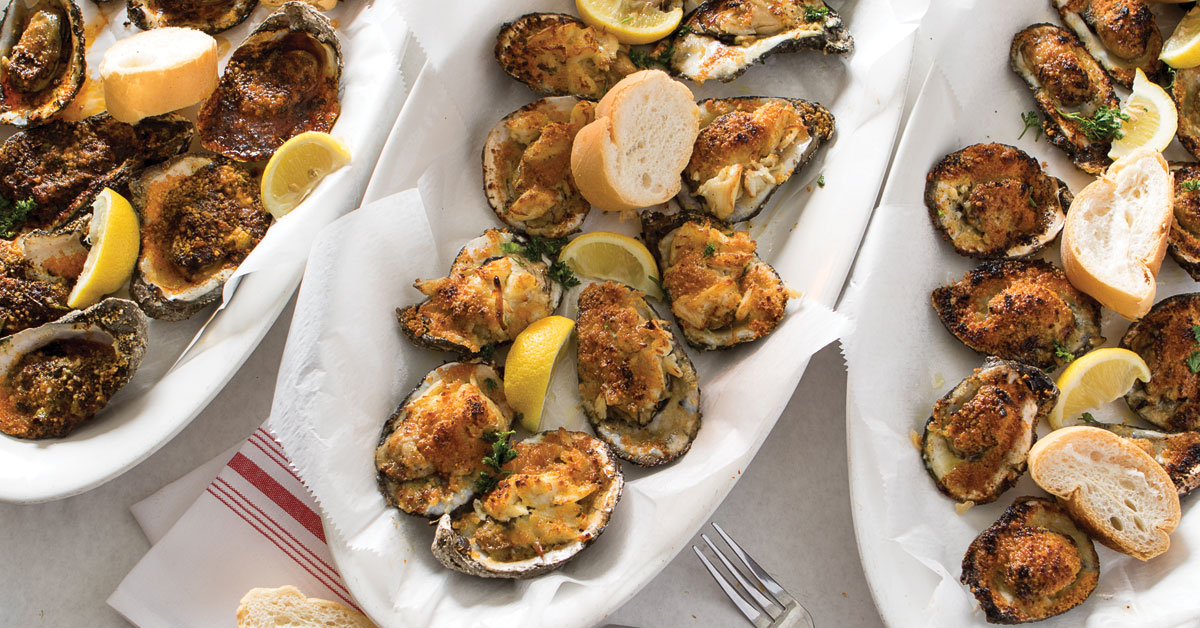 Oysters are packed with high-quality protein, essential minerals like zinc, iron, and selenium; and contain vitamins such as vitamin C and vitamin B-12. Oysters contain other minerals that help our immune system, and have anti-inflammatory and anti-oxidant properties. The enzymes activitated by oysters can also help fight cardiovascular disease and help with nerve function, and the magnesium and potassium in the mollusks can contribute to lower blood pressure. The U.S. Department of Agriculture (USDA) Dietary Guidelines encourage Americans to eat seafood twice per week to support health and nutrition, so if you consume oysters, you'll reap in the benefits!
Deanie's Seafood serves raw oysters, charbroiled oysters, and fried oysters year round, and recently added New Orleans Barbeque Oysters to the menu at both Deanie's in the French Quarter and Deanie's in Bucktown. The family-owned and -operated restaurants have been voted consistently by locals in categories like Best New Orleans Seafood Restaurant in publications including Where Y'at Magazine, Gambit, The Times Picayune and New Orleans Magazine. If you don't live in New Orleans, you can order raw oysters at our online seafood market!
{{cta('12d3b0bb-74a3-44b4-ac89-0d978cdd2ec6′)}}