Cook with Gulf Shrimp and Louisiana Seafood
Enjoying seafood is definitely an important part of American culinary culture, from shrimp to crab to fish and everything in between. And rightly so. Not only is seafood plentiful and good for you, it's absolutely delicious! At home seafood consumption is up, which means that more people are cooking seafood in their own kitchens. Neilsen reports that meal kits might have played a part in consumers' increased seafood consumption and that 29% of users of meal kit services such as Blue Apron and Hello Fresh say they eat more seafood with these delivery options. The amount of imported seafood being purchased by consumers in recent years has increased as well, however. When you pick up that shrimp at your local grocery store, whether fresh or frozen, are you really paying attention to where it comes from?
DOMESTIC SEAFOOD VS. IMPORTED SEAFOOD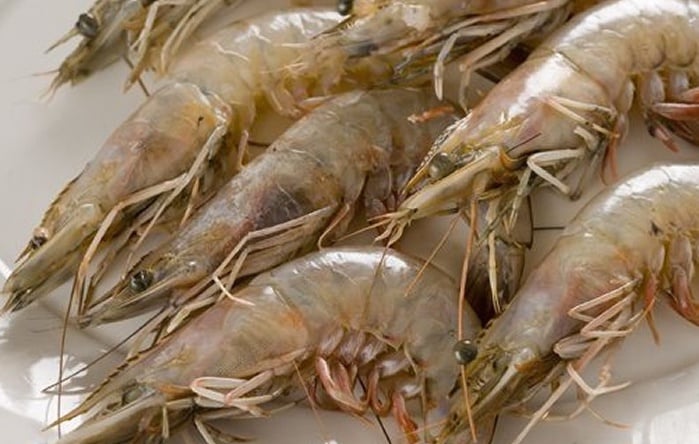 The average American eats between 14-16 pounds of seafood per year, and an estimated 4.1 pounds of that is shrimp! Sales of domestic shrimp have grown 5% in the last recorded year, and the shellfish is clearly a household favorite.
Shrimp represents the largest seafood category consumed in the United States, but over 90 percent of those shrimp are imported from other countries (primarily because it's cheaper). But to keep the price of imported shrimp down, production cuts are made and overpopulated farms mean antibiotics are a factor. Much of the seafood that is imported into the United States isn't tested for antibiotics or other banned chemicals. The quality of the seafood can sometimes be sacrificed as well, because the standards for storing and shipping are not as well regulated as they are in the United States. By choosing to seek out domestic seafood, you're not only supporting the local and sustainable seafood industry, you're also eating higher quality product. Order fresh Louisiana shrimp shipped directly to your home from Deanie's at our online seafood market, Shopdeanies.com, and check out these summer shrimp recipes!
DEANIE'S COMMITTED TO SUPPORTING LOCAL INDUSTRY
Deanie's Seafood was the first restaurant in New Orleans to become certified as serving "Certified Authentic Louisiana Wild Seafood," a voluntary certification program that guarantees that seafood bearing this seal is caught in the Gulf of Mexico or Gulf Coast state waters by Louisiana licensed fishermen and is landed, processed, and packaged in Louisiana. For more than 55 years, Deanie's has been serving up great-tasting, wild-caught Louisiana seafood in just about every possible way you can enjoy it…read on for some great summer Gulf Shrimp recipes and download our New Orleans Barbeque Shrimp recipe to get started!
{{cta('a2808c4a-0beb-4ec7-8e89-45801dda374e')}}