Pair wine or beer with Louisiana Seafood
What's better than enjoying Louisiana Seafood? Enjoying a glass of wine or an ice cold beer with Louisiana Seafood! As if fried seafood, gulf oysters and seafood gumbo weren't delicious enough, the right pairing can truly enhance your culinary experience. Whether you're serving seafood at your next family gathering, selecting a wine for a dinner party, or just want to be knowledgeable when going out to dinner at your favorite seafood restaurant, we've got some tips for selecting beer or wine with seafood.
FRIED SEAFOOD
If you're planning to enjoy fried catfish, oysters or a fried seafood platter of deliciously golden brown fried shrimp, oysters, soft shell crab and more, the flavors will be heightened with the right beverage. Try a wheat beer with citrus notes to accompany the dish. The brew will accentuate the lemon juice squeezed on the fried seafood, and its lightness will pair nicely with the richness of the meal.
BROILED GULF FISH
It's a misconception that you can only pair fish with white wine. A light-bodied red with some bright acidity can help cut through the richness of the fish, especially if it's cooked with butter as most broiled fish entrees are. Choose a Shiraz, Chianti, or a lighter Merlot for this type of dish.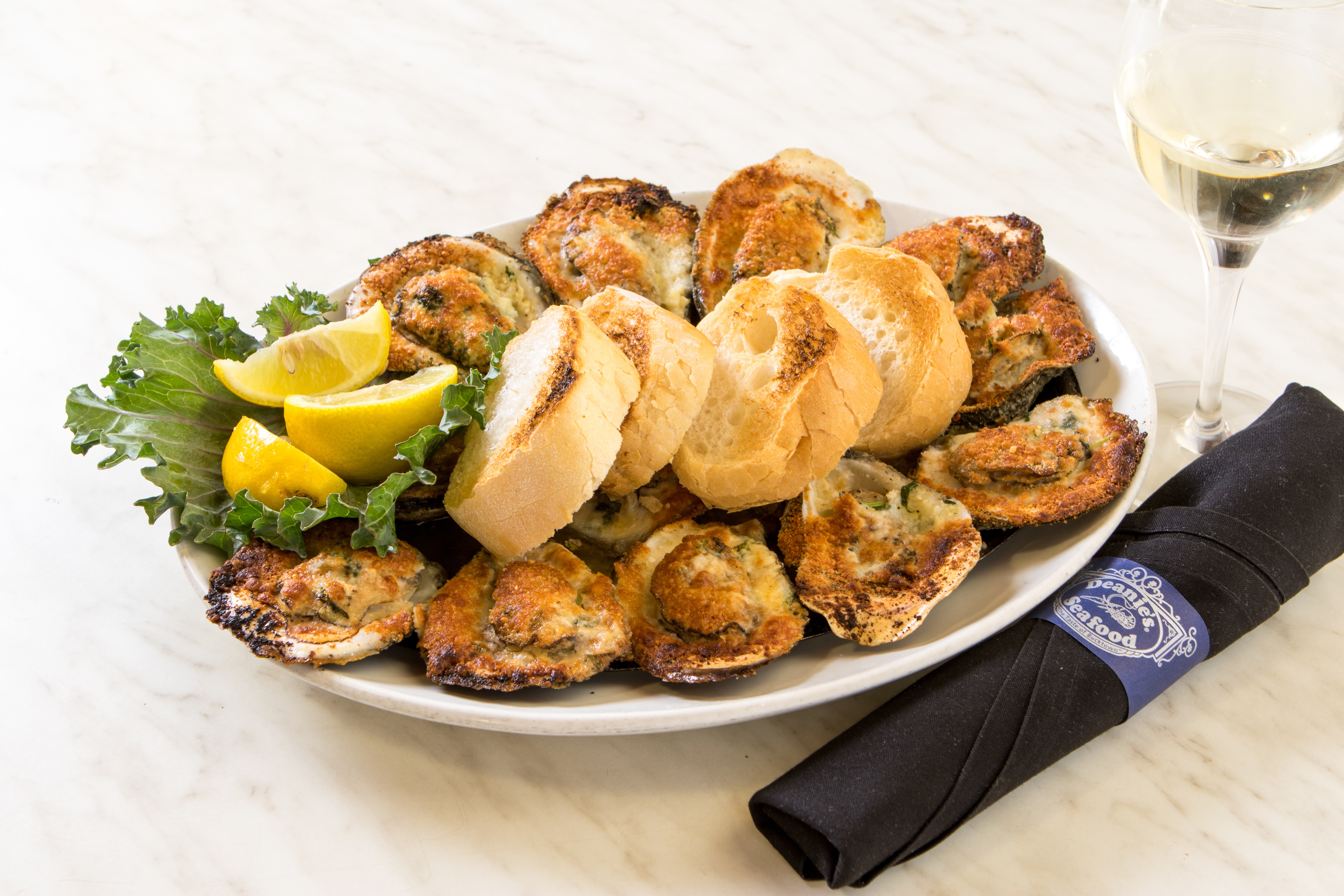 CHARBROILED OYSTERS
There isn't a lot that would make smoky, buttery, absolutely delicious charbroiled oysters better, but a lovely wine to help wash it down wouldn't hurt. Select a soft, earthy Pinot Noir to go with this popular menu item. The smoky flavors and slight nuttiness won't be overpowered by the subtle and nuanced flavor of the wine. A light and tangy Pinot Grigrio would work as well.
RAW OYSTERS
Though their peak season is between October and April, gulf oysters are available year round in Louisiana. Their sweet flavor and pleasantly chewy texture pairs well with a sparkling wine or sauvignon blanc, whose crisp lime accents highlight the briny flavors of oysters fresh from the Gulf.
NEW ORLEANS BARBEQUE SHRIMP OR BBQ SHRIMP PASTA
Butter, herbs, spices, and of course sweet gulf shrimp, it's a favorite dish among locals and visitors alike. Balance the hot spicy flavors in our New Orleans Barbeque Shrimp or BBQ Shrimp Pasta with a light Riesling or oaked Chardonnay. The seafood and wine pairing possibilities are endless!
SEAFOOD GUMBO OR CRAWFISH BISQUE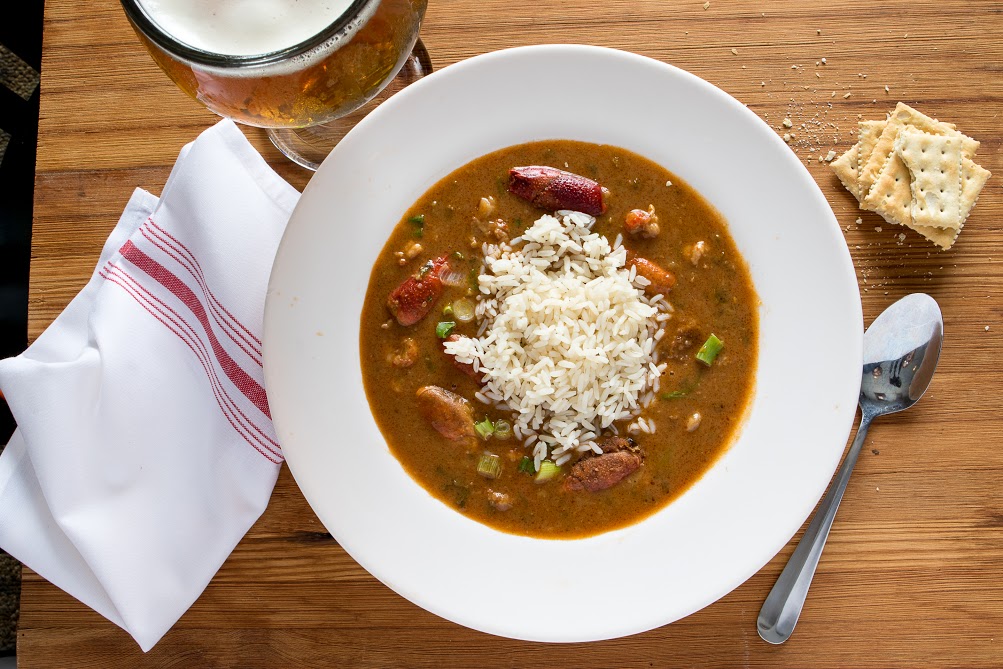 A clean, hoppy IPA or Amber gives just the right amount of bite to complement our Seafood Gumbo or Crawfish Bisque. Local favorite Abita Amber is a good bet, or an IPA like NOLA Hopitoulas from NOLA Brewing. The slight bitterness of the beer is a good match for the dark and rich roux flavors of the gumbo or the smooth and creamy bisque.
There are exponentially more amazing seafood and wine or beer pairings out there, the two go hand in hand! Our wine, beer, and cocktail menu offers many different options to choose from when pairing with your meal.
Known for its huge portions of fried, boiled and broiled Louisiana seafood, Deanie's is a powerhouse in fresh-from-the-Gulf seafood offerings, and all the restaurants' dishes are made from scratch using the highest quality ingredients. Deanie's Seafood was the first restaurant and seafood market in the Greater New Orleans region to have earned Louisiana Wild Seafood Certification from the Louisiana Department of Wildlife & Fisheries in 2014.
Bon Appetit!