Catfish is Louisiana Seafood Best Catch
August is National Catfish Month! The catfish is a staple of home cooks around Louisiana, and we can understand why. It's super affordable, easy to prepare, and absolutely delicious whether broiled, pan seared, or especially fried. White, flaky, and tender, the catfish lends itself to a variety of different recipes, both decadent and healthy. This bottom-dwelling fish has whisker-like barbels around the mouth, hence the name. The catfish is king in terms of Louisiana seafood, and it's a beloved catch celebrated in multiple regional festivals and menu items alike. But why should you eat Louisiana catfish this month?
CATFISH ARE SUSTAINABLE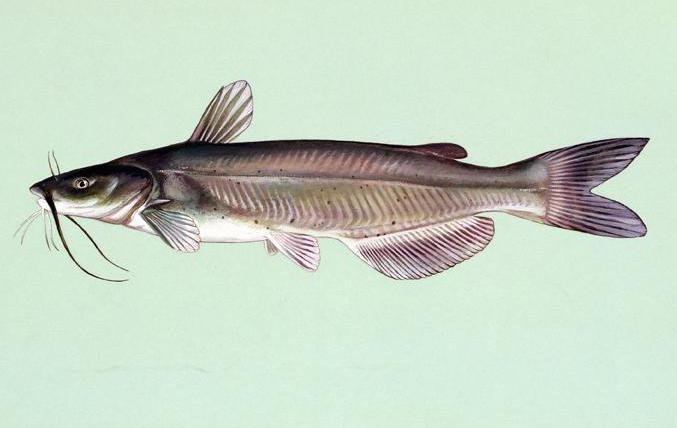 Catfish can be caught at almost any time of year in Louisiana, and are one of the most sustainable fish out there. There are many species (including flathead, blue and channel catfish) and they range vastly in sizes, from less than a pound to 100 pounds or more. Louisiana catfish are found in waters including ponds, streams, lakes, rivers and backwaters, and are safe to eat when farm raised in the U.S. because of responsible sustainable practices. Catfish are low on the food chain, so consuming farmed catfish means lower impact on marine ecosystems.
(Photo of Channel Catfish by Louisiana Wildlife & Fisheries)
CATFISH ARE GOOD FOR YOU
The USDA Guidelines recommend eating seafood at least twice a week, but only 1 in 10 of us are actually doing that. Catfish is high in protein, nutrients, and omega-3 as well as omega-6 fatty acids, and eating fish once or twice a week has been associated with a 36% reduction in death from heart disease and a 17% reduction in death from any cause. Protein helps build muscle, boost your metabolism and also helps attention, cognitive function and mood. Louisiana catfish are also low in mercury and other toxins.
ENJOY CATFISH AT DEANIE'S SEAFOOD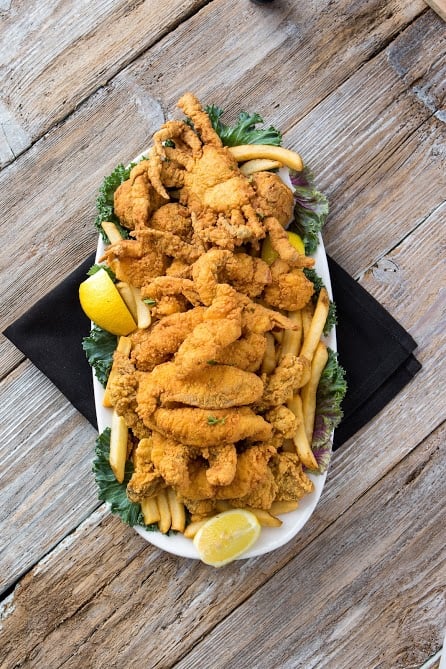 Deanie's Seafood has served high quality farm raised catfish from Simmons Farm in Mississippi for the last 30 years. At Deanie's, you can enjoy catfish on our Fried Seafood Platter, which also includes shrimp, oysters, soft shell crabs, and crawfish balls, and is served with french fries. You can also try it on a poboy or dinner platter. Known for its huge portions of fried, boiled and broiled Louisiana seafood, Deanie's is a powerhouse in fresh-from-the-Gulf seafood offerings, and all the restaurants' dishes are made from scratch using the highest quality ingredients. We've been voted consistently by locals in categories like Best Seafood Restaurant, Best Oyster Po-Boy, Best BBQ Shrimp, and Best Place to Get Boiled Seafood in reader surveys by local publications including Where Y'at Magazine, Gambit, The Times Picayune and New Orleans Magazine. Deanie's restaurants are on the TripAdvisor "Hall of Fame" and have earned TripAdvisor's Certificate of Excellence seven years in a row.
Want to know what other seafood is in season? Check out our handy (and free!) guide to what's in season, with facts about locally sourced Louisiana seafood plus recipe ideas to share with friends and family.