SUMMER SHRIMP RECIPES CONTINUE WITH Deanie's SHRIMP REMOULADE RECIPE
Shrimp Remoulade is a New Orleans tradition, and the combination of chilled shrimp and tangy sauce are perfect as an hors d'oeuvre at a summer barbecue or backyard get-together. Even though National Shrimp Day was May 9, we're lucky enough to be in close proximity to the world's best seafood, and can enjoy gulf shrimp practically year round. We're keeping the celebration going with shrimp recipes featured every day for the rest of the week!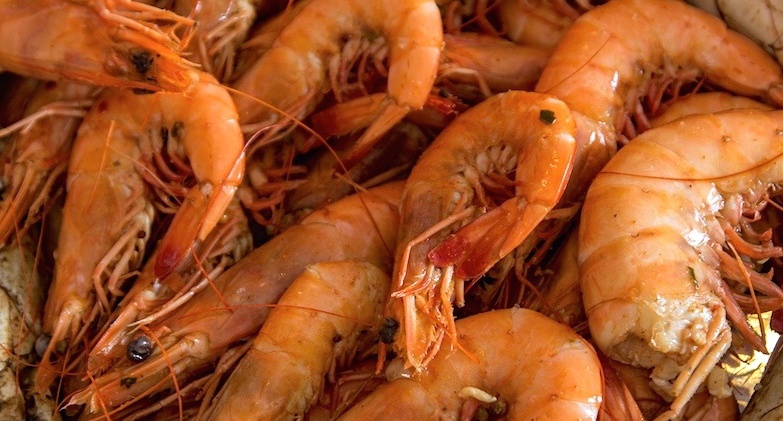 SUMMER SHRIMP RECIPE: SHRIMP REMOULADE
The easiest way to prepare shrimp remoulade is to buy already boiled and seasoned shrimp at a local seafood market or grocery store, peel them and whip up a delicious remoulade sauce for dipping. If you're up for a bit more of a challenge, you can find fresh local shrimp at the market and boil them yourself. The Louisiana Seafood Board offers up their recommended method for boiling shrimp. See below for how to prepare the remoulade sauce.
¾ cups mayonnaise

4 teaspoons Creole mustard

½ teaspoon hot sauce

salt and pepper to taste

1 clove garlic, minced

¼ cup vegetable oil

1 tablespoon ketchup

1 teaspoon horseradish

1 tablespoon lemon juice
Mix all ingredients together in a food processor or with a whisk and chill until ready to use. This recipe makes about 1 cup. Serve the sauce with the shrimp for dipping, or add shrimp to the Remoulade, place over a bed of lettuce and let chill for an hour before serving.
If Gulf shrimp are not available in your area, you can order them online from Deanie's Seafood! We ship fresh seafood anywhere in the continental United States.
Deanie's Seafood is a family-owned restaurant consistently ranked one of the Best Seafood Restaurants in New Orleans. It operates two restaurants, the original restaurant and seafood market in Bucktown, located at 1713 Lake Ave. in Metairie, and Deanie's Seafood in the French Quarter, located at 841 Iberville St.
Share your favorite summer seafood recipes in the comments and be on the look out for MORE easy shrimp recipes throughout the week! Check out our first recipe for shrimp kebabs on the grill. To see all the different ways you can enjoy Wild Louisiana Shrimp at our restaurants, browse our menu at www.deanies.com.