Author Ann Benoit publishes new book featuring top seafood restaurants
One of the m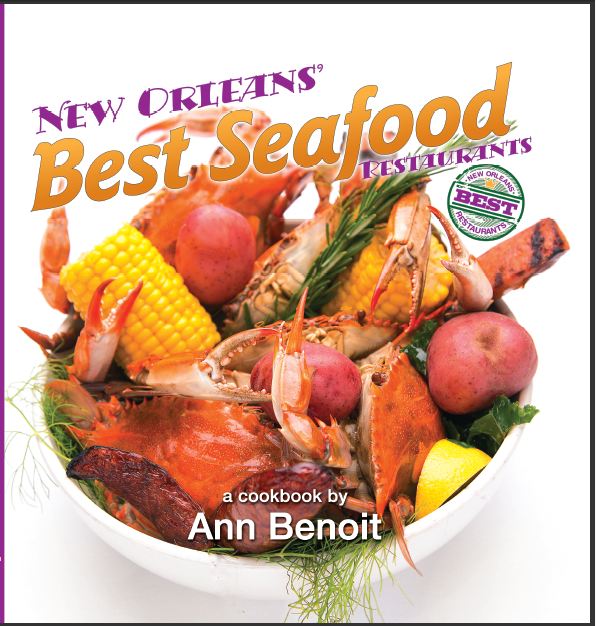 any charms of New Orleans and its surrounding areas is its bounty of restaurants, especially those known for their seafood. An area favorite is Deanie's Seafood, whose reputation as a well-loved eating establishment has kept the Chifici family running it successfully for 33 of its 50+ years.
Deanie's has earned its place in New Orleans' Best Seafood Restaurants by award-winning author Ann Benoit, a new book published by Pelican Publishing and released this month on Amazon.com. Benoit also has published New Orleans Best Ethnic Restaurants as well as Broussard's Restaurant and Courtyard Cookbook, both of which received the Editor's Choice for Top 20 Louisiana Cookbooks for Great American Eats – Amazon's Favorite Cookbooks Coast to Coast.
Benoit's past training as a restaurant evaluator adds genuine weight to her professional assessment, a weight on par with a 50-pound feast of boiled crawfish. She is a member of the American Culinary Federation, the International Association of Culinary Professionals, the James Beard Foundation, and the American Society of Media Photographers.
"I look for people who are so deeply involved in their restaurant that they have become innovators," Benoit says of the restaurants she selects as standouts, "whether expanding their recipes or becoming bigger; (I selected) people who are making a difference."
Benoit says she seeks certain criteria for choosing restaurants that have set the bar higher than most restaurants. For seafood restaurants in particular, a very high level of skill and ability to evaluate seafood product on a daily basis–determining what is available, what's in season, what the market rate is, when a particular seafood will be in sufficient supply–is of critical importance. "A lot of them have a very developed skill set, higher than you would find in other restaurants," she says. As a result, she says she selected a range of restauran­­ts. "I have the ones that set the standard, like Deanie's, and a number of creative, innovative new restaurants like Seither's in Harahan."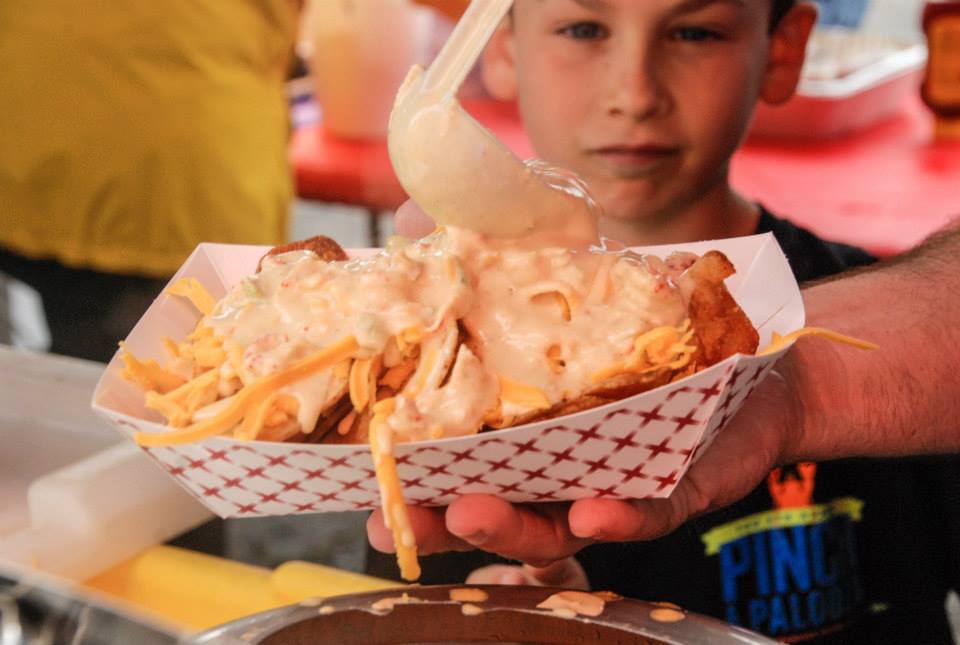 In a town famous for great seafood, Deanie's Seafood is in a class by itself. Deanie's is a "scratch house," meaning everything is made in-house with the best ingredients available, and is often voted among the Best Seafood Restaurants in New Orleans by locals. "Deanie's has become an institution–it's a wonderful example of a restaurateur (Barbara Chifici) who has grown her business far beyond what anyone imagined when they first opened their doors, through a lot of hard work, but also through a lot of innovation and creativity," she says.
Raised in a family of restaurateurs, Deanie's proprietor Barbara Chifici gained an early and lifelong interest in the art of creating fine dishes working beside her family members who were restaurateurs. Along with her late husband, Frank, Mrs. Barbara opened Chifici's Restaurant on Magazine Street in New Orleans as well as Gromboli's on Veterans Memorial Boulevard in Metairie. They eventually concentrated efforts on the much larger venture, Deanie's Seafood in the Metairie fishing village of Bucktown.
Years later, Mrs. Barbara focused her efforts on a new endeavor, delivering the same quality of home-cooked seafood with Deanie's signature recipes in the French Quarter. When she opened the second Deanie's location in 2001, friends and loved ones weren't certain it would be a success, and several discouraged her from taking the risk. Instead, the restaurant has been more profitable each year since it opened, aside from the period immediately following Hurricane Katrina.
This background certainly resonates with Benoit. Ann's grandparents were food-obsessed. Her grandfather made his own seafood boil, and her grandmother was one who invested three days in making soft-shell crabs. "So many people now have not had this experience," she says.
For the purpose of sharing the magic of these eateries, Benoit has included home versions of these restaurant favorites. Just one of the recipes making these beloved dishes more approachable to the average person is a Deanie's signature plate, Crawfish Nachos.
Benoit says the objective of these easy to use recipes is to make cooking less daunting and more accessible to the newer, inexperienced cook and to break down the barrier of cooking with seafood overall, as most typical American diners experience seafood for the first time in a restaurant.
Likewise, homecooking is less common than it was just one or two generations ago. "Many young people in their 20s and 30s, having grown up with both parents working, simply haven't had the exposure to as much in-home cooking as generations before," she says. "A lot of people are afraid to cook now, so the recipes are an attempt to make it easy on the new cook."
With the aid of this book, add a little of your own flair to a Deanie's favorite, and bring Deanie's to your own dining table!
More information is available on Facebook at www.facebook.com/NewOrleansBest Restaurants. You can also follow Benoit on twitter. New Orleans Best Seafood Restaurants is available on Amazon, or you may purchase the book at one of Benoit's local book-signings throughout the fall.
# # #