accolades INCLUDE NEW ORLEANS' BEST SEAFOOD RESTAURANT
In a city with more than 1,400 restaurants, Deanie's Seafood Restaurant works hard to deliver a truly authentic dining experience. As a locally owned business known for serving the best seafood in New Orleans, we've cultivated and fine tuned our family recipes for the past 55 years.
Deanie's is a powerhouse in fresh-from-the-Gulf seafood offerings, and all our dishes are made from scratch using the highest quality ingredients. Whether our customers are celebrating a special occasion, enjoying a weekday meal with friends or family, or visitors looking for the best seafood around, every day we strive to be New Orleans' Best Seafood Restaurant! Here is a roundup of this past year's accolades:
Where Y'at 'Best Of the Big Easy'

Deanie's was thrilled to be voted #1 Best Seafood Restaurant in New Orleans by Where Y'at Magazinereaders! We were happy to learn that Where Y'at readers made Deanie's Seafood their top pick for Best Seafood Restaurant in the publication's "Best of the Big Easy" readers' survey.
Gambit Weekly 'Best Of New Orleans'
Deanie's has consistently been voted in the top 3 for "Best Seafood Restaurant" from Gambit Weekly's "Best of New Orleans" Readers Choice Awards, a title Deanie's has held for 14 of the last 17 years since the awards started in 2000. Their "Best of New Orleans" readers' poll is a special award that we truly value because it means that our customers continue to support us year after year: We've been selected by Gambit Readers the past 17 years consecutively in nine different categories, including "Best Place to Get Boiled Seafood," "Best Oyster Po-Boy" and "Best BBQ Shrimp."
Other Accolades For Deanie's Seafood
Deanie's was also chosen in 2016 as one of the top "Favorite Places for Seafood," as well as "Favorite place for Boiled Crawfish" in New Orleans Magazine's Tops of the Town readers' picks. Deanie's is also a TripAdvisor "Hall of Fame" member and has earned TripAdvisor's Certificate of Excellence for 6 years in a row. Deanie's Seafood was the first restaurant and seafood market in the Greater New Orleans region to have earned Louisiana Wild Seafood Certification from the Louisiana Department of Wildlife and Fisheries back in 2014.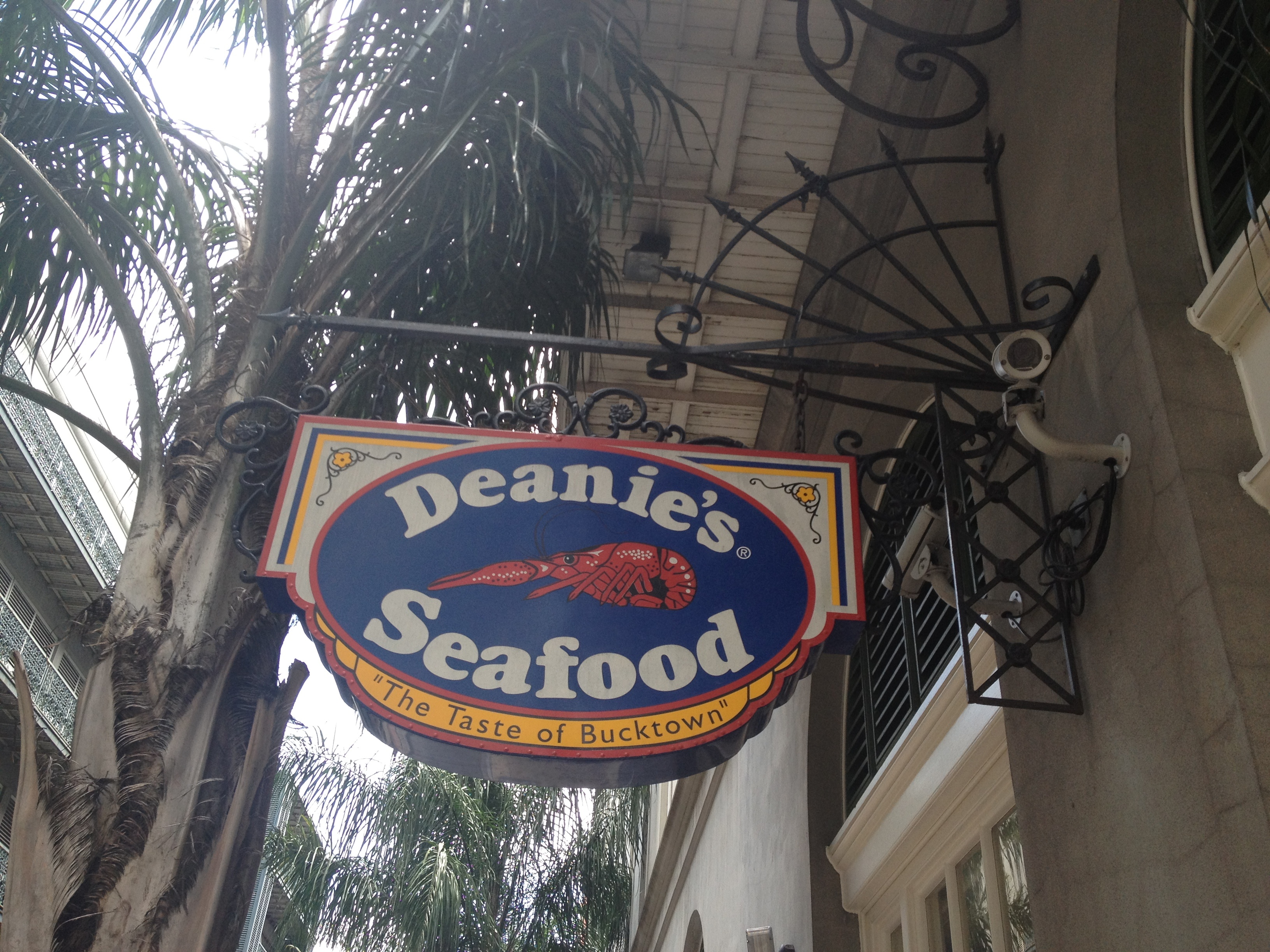 The family-friendly Zagat-rated Deanie's Seafood is not only recognized by locals: Deanie's is No. 5 on Gayot's 2016 "Top 10 Seafood Restaurants in New Orleans." We've also been proud to be featured by many national bloggers, local publications, and food websites this year, such as Eater New Orleans, NOLA.com, WGNO, WWL-TV, Huffington Post, The Daily Meal, New Orleans is Amazing, Momentum Magazine, TripAdvisor, The Voyaging Fork, Dining with Strangers, and Small Town Nevada.
Here's to a great year and we look forward to an amazing 2017! Bon Appetit!