Enjoy happy hour specials and complimentary hors d'oeuvres
Deanie's Sea Food Kitchen will host a New Orleans Chamber of Commerce Pop-Up Social Wed., Sept. 12 as it continues its grand opening celebration! Pop-Up guests will enjoy happy hour specials and complimentary passed hors d'oeuvres from 5-6:30 p.m. at Deanie's newest location in Uptown New Orleans, located at 2200 Magazine St.
The event will mark the launch of the Sea Food Kitchen's new happy hour, which features half off select wines, beers and spirits, available on weekdays from 4 to 7 p.m.
Deanie's Sea Food Kitchen is Deanie's Seafood Restaurants' first new location since Deanie's Seafood in the French Quarter was introduced in 2001. Just like Deanie's in the French Quarter, the new Magazine Street location has its own unique style while still remaining a Deanie's family-run restaurant at its core.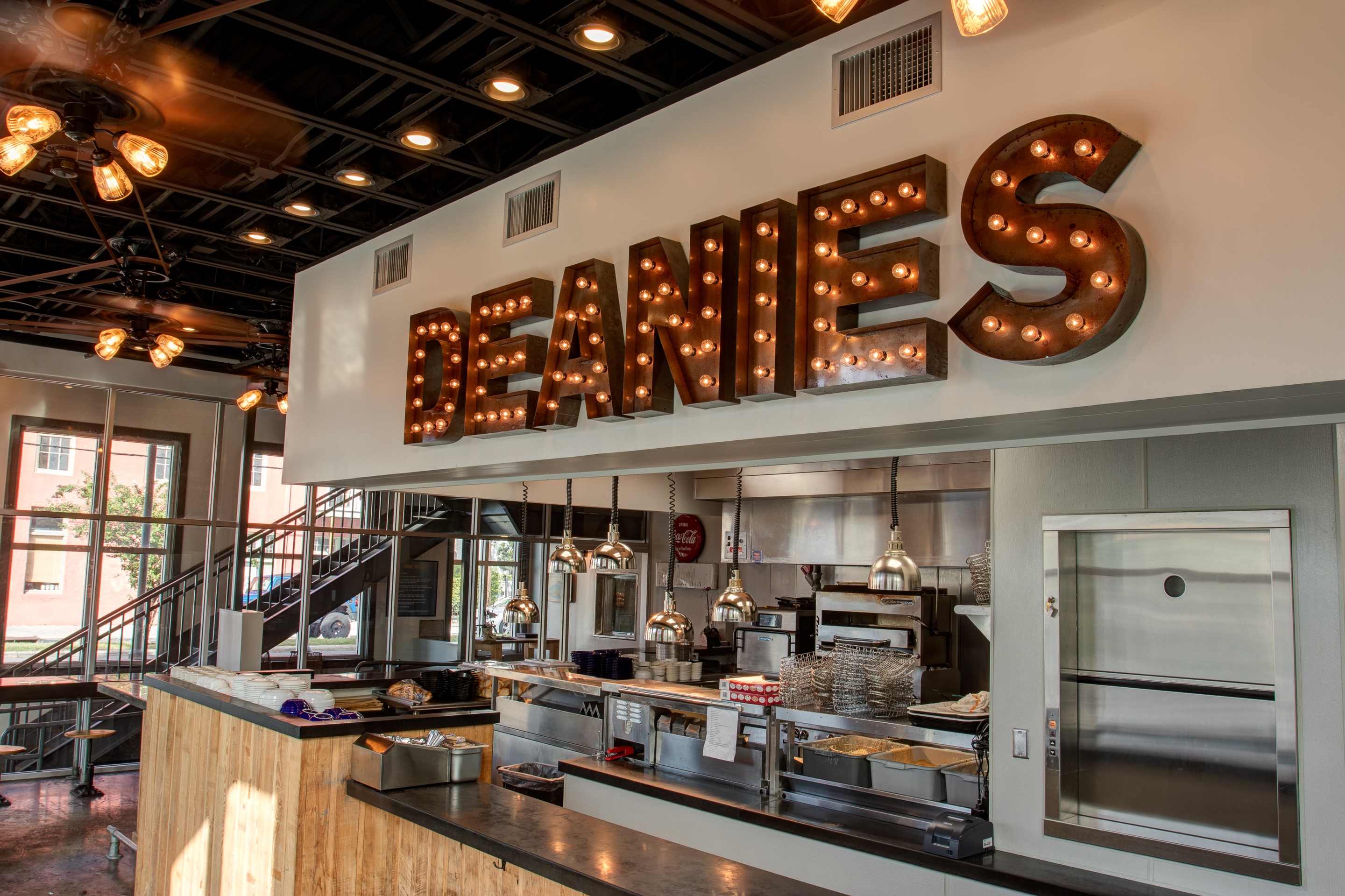 The two-story restaurant at the corner of Jackson Avenue and Magazine Street features a full bar upstairs and downstairs and an open kitchen layout. The 6,000-square-foot restaurant serves up many of Deanie's standard dishes including fried seafood, po-boys, seasonal boiled seafood like boiled crawfish, shrimp and Louisiana blue crab, Crawfish Étouffée, New Orleans Barbeque Shrimp and seafood salads. Guests have the choice of balcony dining, counter dining, a raw and charbroiled oyster station, as well as standard indoor seating.
Deanie's Sea Food Kitchen seats approximately 175 guests. Giving a nod to Deanie's 50+-year history in New Orleans, the interior is decorated with vintage signs, oyster baskets lining the walls, and black-and-white fishing photography by local photographer Bevil Knapp.
Deanie's Sea Food Kitchen is open for lunch and dinner seven days per week. The restaurant's hours are 11 a.m. to 9 p.m. Sunday through Thursday, and 11 a.m. to 10 p.m. Friday and Saturday. The restaurant can be reached at (504) 962-7760.
About Deanie's Seafood
Rated by locals as one of New Orleans' Best Seafood Restaurants, Deanie's Seafood is known for serving fresh Louisiana seafood prepared with Deanie's signature Creole seasonings. Family-owned and -operated, Deanie's Seafood operates three successful restaurants, including its original restaurant and seafood market in Bucktown, 1713 Lake Ave., Deanie's in the French Quarter, 841 Iberville St., and its newest location, Deanie's Sea Food Kitchen, 2200 Magazine Street in the Garden District. Deanie's offers off-site catering serving the authentic flavor of New Orleans and ships fresh Louisiana seafood including Louisiana oysters, shrimp, crawfish and blue crab, and delicious prepared items such as seafood gumbo, crawfish étouffée and stuffed crab and crawfish through its online retail site www.shopdeanies.com.