Deanie's Ranks in Where Y'at's Best Seafood Restaurant, Best Restaurant for Boiled Seafood categories
NEW ORLEANS–Deanie's Seafood has been recognized among the best New Orleans restaurants in a local readers survey by Where Y'at Magazine. Respondents participating in Where Y'at's "Best of the Big Easy" ranked Deanie's No. 2 Best Seafood Restaurant in New Orleans and No. 1 Best Restaurant for Boiled Seafood.
"As a family-owned and -operated New Orleans restaurant now in our 36th year under the current ownership, Deanie's is proud to deliver the quality and consistency locals expect,"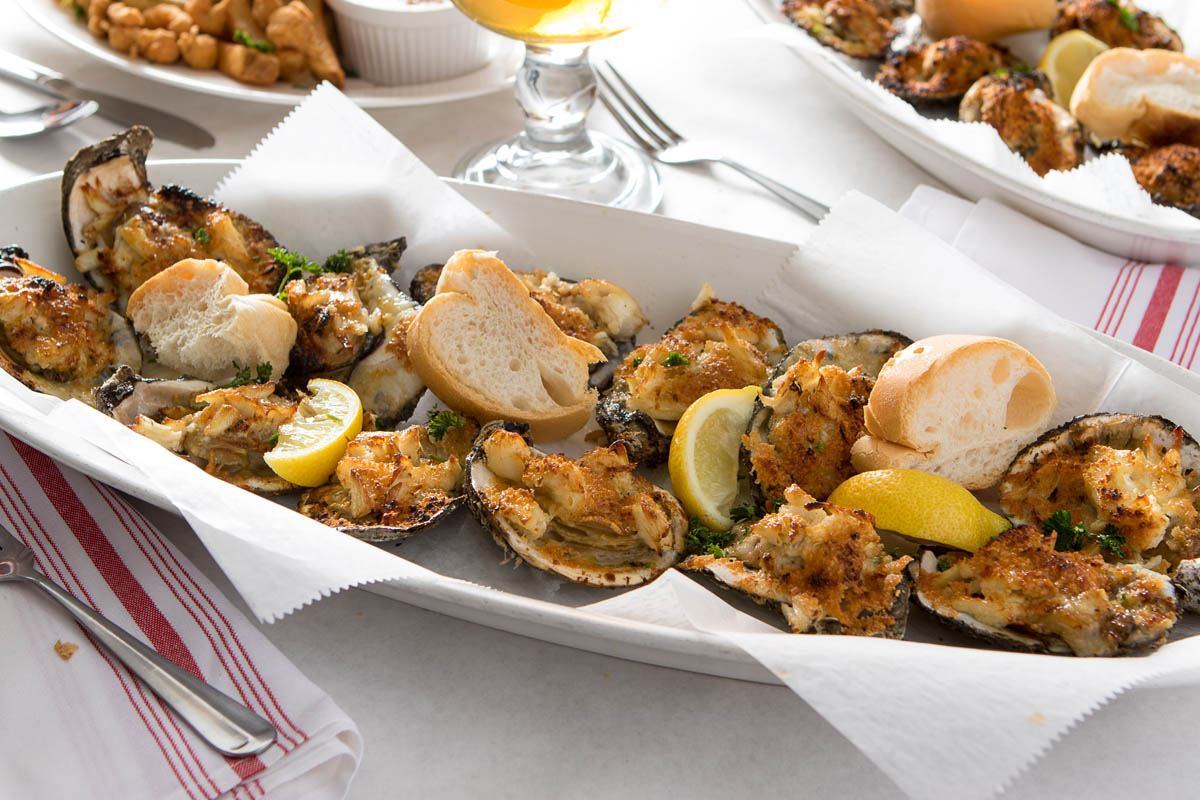 Deanie's Proprietor Barbara Chifici said. "We know there are a lot of restaurant choices in New Orleans, but our patrons know every time they sit down to a meal at Deanie's Seafood in Bucktown or the French Quarter they're going to enjoy the freshest local seafood prepared with authentic Creole seasonings."
In April, the Chifici family celebrated their 35th anniversary as owners/operators of Deanie's Seafood Restaurant in Bucktown. Its second location, Deanie's Seafood in the French Quarter, is now in its 16th year of operations
Deanie's Seafood Restaurant is an acclaimed family friendly Zagat-rated restaurant. The review site featured Deanie's on its "New Orleans Best Seafood Restaurant" list and included Deanie's as a feature on Zagat's BBQ Nation tour, which highlighted barbecue joints across the country and showcased Deanie's New Orleans Barbeque Shrimp and Charbroiled Oysters.
Deanie's has been supported year after year by local patrons earning numerous "best of" categories in local publications including Where Y'at, The Times Picayune, New Orleans Magazine and Gambit. Deanie's has been selected by Gambit readers the past 17 years consecutively in 9 different categories, including "Best Seafood Restaurant," "Best Oyster Po-Boy," "Best BBQ Shrimp" and "Best Place to Get Boiled Seafood," and it currently holds top "Best Seafood Restaurant" and "Best Place to Get Boiled Seafood" spots. Click link to complete the Gambit 2017 Best of New Orleans Readers Poll now!
Known for its huge portions of fried, boiled and broiled Louisiana seafood, Deanie's is a powerhouse in fresh-from-the-Gulf seafood offerings, and all the restaurants' dishes are made from scratch using the highest quality ingredients. Deanie's Seafood has two locations, a bricks and mortar and online seafood market, Shopdeanies.com, and a successful catering business. Deanie's restaurants are on the TripAdvisor "Hall of Fame" and have earned TripAdvisor's Certificate of Excellence seven years in a row.
Deanie's Seafood Restaurant & Seafood Market in Bucktown, 1713 Lake Ave., Metairie, and Deanie's Seafood in the French Quarter, 841 Iberville St., are open 7 days per week.