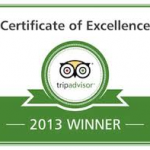 NEW ORLEANS—Jan. 27, 2014—Deanie's Seafood Restaurants have been recognized in New Orleans Magazine's "Tops of the Town 2014" and are the recipient of the 2013 Certificate of Excellence from TripAdvisor, the world's largest travel site.
New Orleans Magazine readers selected Deanie's as New Orleans' No. 1 "Best Place to Get Boiled Crawfish" and No. 3 "Favorite Seafood Restaurant," both honors that have been awarded to Deanie's in past years.
The TripAdvisor Certificate of Excellence is awarded to "establishments that consistently achieve outstanding traveler reviews on TripAdvisor worldwide."
Only the top 10 percent of businesses on the website are selected for the prestigious annual award, representing the very best of the hospitality industry in the world. Deanie's maintained an overall rating of four (out of 5) by reviewers to be qualified for this honor.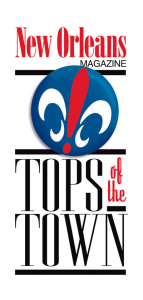 "We are thrilled to be honored by customers both locally and by out of town visitors," said Barbara Chifici, proprietor of Deanie's Seafood. "The TripAdvisor Certificate of Excellence is awarded to only the best and we are grateful that our customers put us in that standing."
For nearly 50 years, Deanie's Seafood Restaurants and Market have been serving huge portions of the best boiled, broiled and fried seafood in New Orleans. Deanie's operates a thriving seafood market and catering business as well as two successful restaurants in the New Orleans area, the original location in the quaint fishing village of Bucktown and a second location in the heart of the historic French Quarter.
Visit shopdeanies.com for fresh Louisiana seafood and Deanie's prepared items shipped anywhere in the United States.
To learn more about Deanie's Seafood, visit us at www.deanies.com or call the restaurant directly at 504-834-1225.
# # #