Book now and enjoy free appetizer course or bar upgrade
It may be the season of BBQs and beach towels, but we've got cool winter weather and holiday parties on the mind. Christmas in July is a great reminder to start saving and begin looking for deals and making plans for the holidays.
It's easier to get ready for the holiday season by getting a jump on it early. Whether you're planning a holiday office party, association meeting or celebration with family and friends, Deanie's Seafood offers many options, including seated dinner, buffet and cocktail reception menus for private parties in the French Quarter plus a full catering menu for off-site events.
With its festive holiday decorations and diverse menu of delicious seafood items and Creole specialties, your guests will love their experience at Deanie's Seafood in the French Quarter. Book your event now to receive a free bar upgrade or appetizer course!
Deanie's Seafood Restaurant offers private dining menus that reflect the unique flavor of the Big Easy and an authentic French Quarter private party venue and courtyard for holiday events in New Orleans. Deanie's offers two private dining areas, the Madden Room and the recently renovated Iberville Room opening onto a traditional Vieux Carré courtyard featuring lush native tropical plants, fountains and newly laid brick pavers.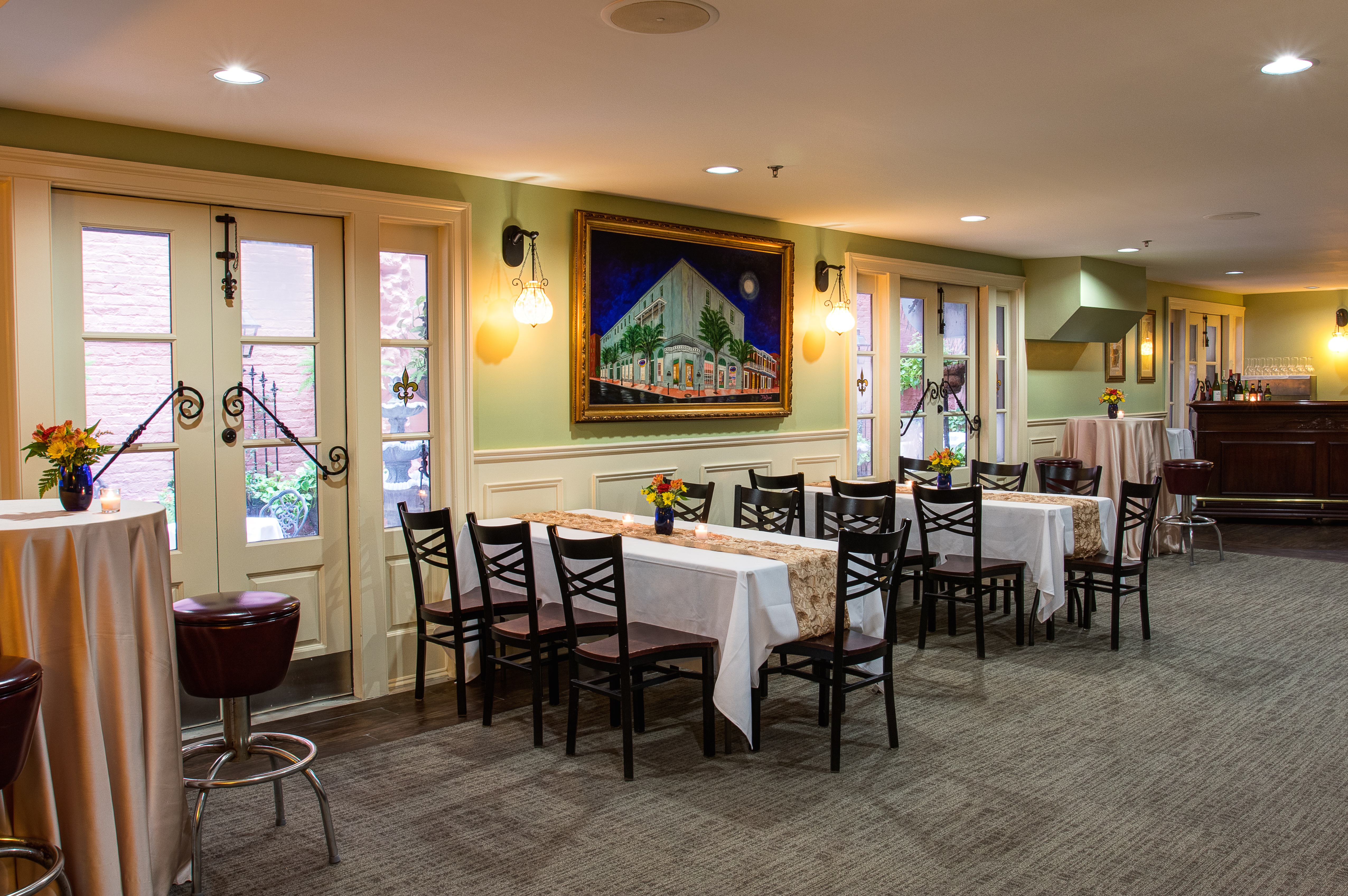 A recent reviewer on TripAdvisor said: "My husband and I flew to NOLA to check out several venues for our son's rehearsal dinner. Everything was great, and we loved the venue. The tasting sealed the deal. Every single offering was delicious, and the variety was off the charts. We felt that the Iberville Room, which opened to a courtyard, provided the cozy ambience we sought. The families, wedding party, and guests raved over the food and drink, and we were thrilled to have the perfect taste of New Orleans for Jeff and Chelsey's destination wedding."
A local favorite known for serving the best seafood in New Orleans, Deanie's Seafood can deliver the quality of service and cuisine that will make your holiday private party an event to remember. Contact Deanie's Special Events Coordinator at 504-335-0255 for further details and to book your event!