As a local favorite, Deanie's Seafood Restaurants love New Orleans' culture and traditions–especially the Big Easy's most famous celebration, Mardi Gras, and all that goes along with it. Mardi Gras, the biggest annual draw of visitors to New Orleans, falls on Tues., Feb. 9.

Carnival season begins 12 days after Christmas with the Epiphany, which marks the visit of the three Wisemen to the baby Jesus in the Christian tradition. The season continues until Mardi Gras Day or "Fat Tuesday," the final day before Ash Wednesday and Lent begins.
Throughout the season, the city transforms into a celebration of colorful costumes, parades, block parties, music, floats and, as usual in New Orleans, good food! Both Deanie's Seafood in the French Quarter and Bucktown will be open during normal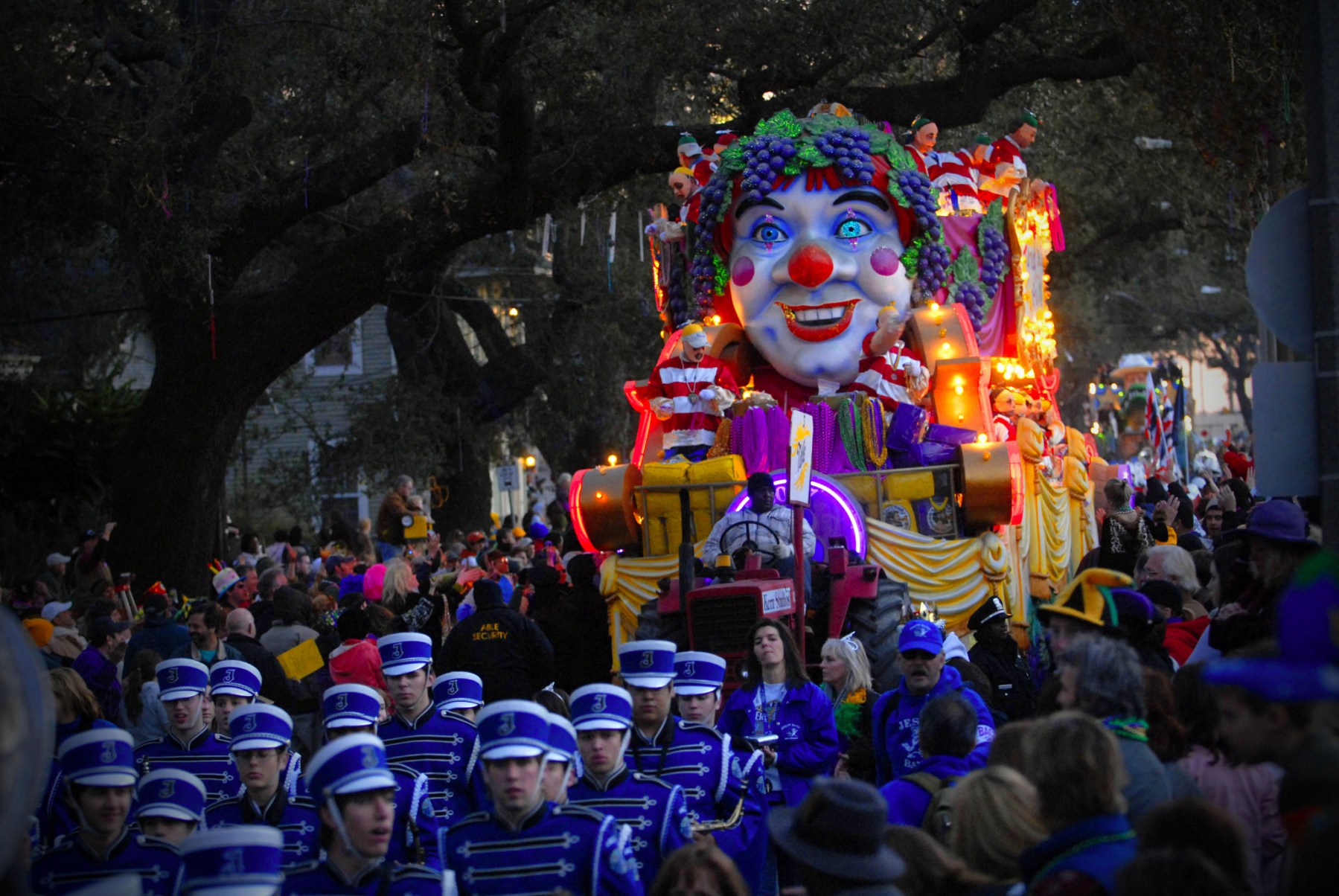 operating hours throughout the celebrations, so come by and enjoy some fresh Authentic "Louisiana Wild" seafood before or after hitting the parade route.
Though Carnival is all about fun and games, it's not ALL fun and games: We are grateful that our city's Mardi Gras Parade krewes each year contribute to many great local causes and charities.
If you are just getting in town, you're here in plenty of time to enjoy some great parades. You might catch a glittering shoe from one of the 1,000 members of the Krewe of Muses. This weekend and all through Fat Tuesday, you can witness a parade of parades, including Superkrewes Endymion and Bacchus with their million dollar floats and extravagant light displays. Each parade features local dance krewes, marching bands, cheerleading troupes and community groups, plus the traditional flambeaux carriers lighting up the parade route with their flaming torches.

If you are headed out for your first Mardi Gras, or even if you are a Mardi Gras veteran, it's always helpful to plan ahead. Bring a bag to catch some of the great parade throws, and make sure to sample New Orleans king cake and boiled Louisiana crawfish while you are here. Check out this Five Day Guide to Mardi Gras from Gonola.com and this Mardi Gras Survival Guide with tips on comfort, safety and enjoying Mardi Gras with children.
Some Mardi Gras tips from locals? "Leave your everyday self at home," and "Embrace the Crazy!"
Thank you for visiting our fair city during this festive time of year in the Big Easy! We look foward to seeing you on the parade route, and hope you have a safe and enjoyable Mardi Gras with family and friends. Laissez les bon temps rouler!