Deanie's Bucktown employees share their favorite Mardi Gras traditions
As a local favorite, Deanie's Seafood Restaurants love New Orleans culture and traditions- especially the Big Easy's most famous celebration, Mardi Gras and all that goes along with it.
Carnival season begins on January 6 with the Epiphany, and continues until Mardi Gras Day or "Fat Tuesday," the final day before Ash Wednesday and Lent begins. Throughout the season, the city transforms into a celebration of colorful costumes, parades, block parties, music, floats and, as usual in New Orleans, good food!
Mardi Gras is the biggest draw of visitors all year in the city, and falls this year on Feb. 17. We asked some of our employees at our original Bucktown location what their favorite ways to spend Mardi Gras are, and here's what the locals said!
Shane S. has worked as a server and bartender at Deanie's for eight years. His favorite Mardi Gras parade is the dog parade, Barkus. He enjoys watching parades on St. Charles Avenue and looks forward to The Skeleton Men each year on Mardi Gras morning.
Tiffany D. has worked as a prep cook at Deanie's in Bucktown for three years. She brings chips and sandwiches with her to watch parades on St. Charles Avenue. Her favorite parade is Bacchus, and sheenjoys the marching bands.
Julia M. has been a server at Deanie's for two years. She looks forward to King Cake during carnival season and makes sure to bring a bag for her throws with her to watch parades on St. Charles Avenue and in Metairie.
Danny B., a server at Deanie's for four months, makes sure to bring beer with him to the parades. His favorite is Endymion the Saturday before Mardi Gras each year and he says the best part about carnival season is that it's the "biggest free party in the world."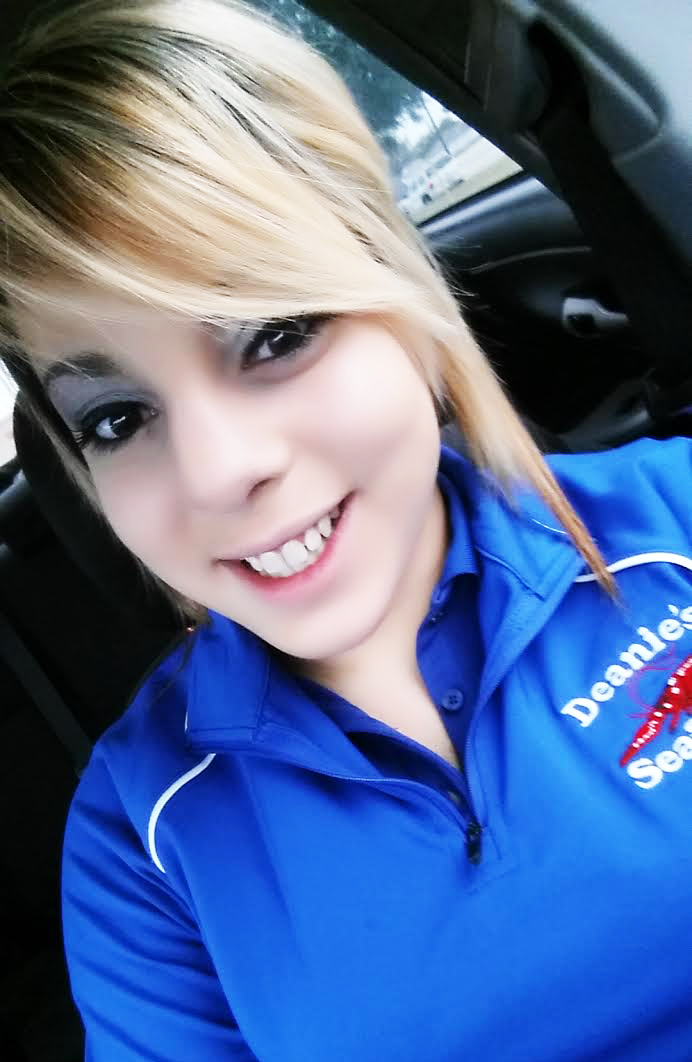 Kailtyn B. has been going to Deanie's since she was a little girl and has worked there as a hostess and server for the past three months. Her favoritepart of Mardi Gras is dressing up in costume. "It's like Halloween, but better," Kaitlyn says. She enjoys watching parades on St. Charles Avenue with family and friends.
Cynthia E. has been a server at Deanie's for 16 years. She doesn't always "do Mardi Gras" but when she celebrates Mardi Gras, she likes to go to the parades in Metairie.
Deanie's Seafood hopes you have a safe and enjoyable Mardi Gras with family and friends. Our French Quarter and Bucktown locations will be open during normal operating hours throughout the celebrations, so come by and enjoy some fresh Authentic "Louisiana Wild" seafood and laissez les bon temps rouler!