Time is now for best crawfish in New Orleans
The long awaited and highly anticipated crawfish season is here! Many mudbug lovers in Louisiana counted down the days until they could find crawfish, but an unpredictable period of cold weather delayed the start of the crawfish season, which affected both restaurants, seafood markets, and consumers who couldn't wait to get their crawfish fix.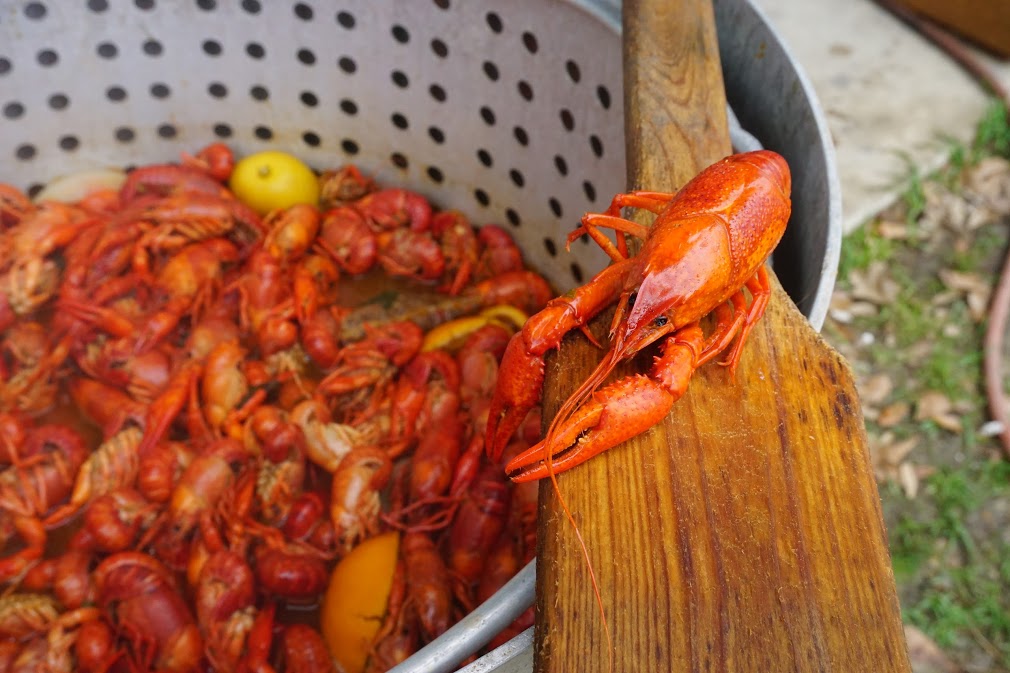 Louisiana crawfish accounts for 90 percent of the nation's domestic crawfish and contributes more than $300 million in annual economic impact. Its annual yield of crawfish ranges from 120 to 150 million pounds, which is produced by the more than 1,000 crawfish farmers and 800 commercial fishermen who catch wild crawfish. Needless to say, the weather can greatly affect the economy of the Louisiana crawfish farming industry.
The extreme cold snap which brought freezing temperates to Louisiana delayed production for this year's crawfish yield. Crawfish can tolerate winter conditions, but when the weather drops below 50 degrees Fahrenheit, they pause their growing period. For this reason, the crawfish at the beginning of the season were smaller than average. Crawfish burrow into the mud to warm up during cold temperatures, and enter into a lethargic and dormant state in which they don't feed or grow. The cold weather didn't damage the crawfish population, but basically put it on hold for several weeks.
Crawfish enthusiasts have been able to find them since the beginning of the season, which kicked off right after Lent, but prices were higher than average, availability was inconsistent and the crawfish were small. Thankfully the warmer weather has returned this season, and with that, prices have dropped and the crawfish are larger and plentiful!
There are several places to get fantastic live or boiled crawfish in New Orleans, but Deanie's Seafood has some of the best! You can pick up crawfish from our fresh seafood market right next door from Deanie's in Bucktown, which also ships to cities across the nation through Shopdeanies.com. You can even host a crawfish boil at your own private party in the Vieux Carre courtyard at Deanie's in the French Quarter. Call the Bucktown or French Quarter restaurants for current crawfish prices, which can vary throughout the season.