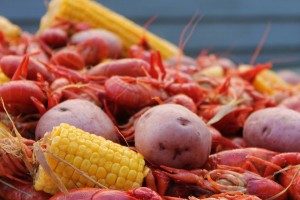 It's Mardi Gras, and that means it's Crawfish season in Louisiana.
Here at Deanie's Seafood, we've been eating Cajun crawfish for over 50 years. When peeling crawfish is part of your culinary background going back as far as learning to hold a fork and knife, sometimes it's hard to remember that there's a trick to eating them.
For over 50 years Deanie's has been serving huge portions of the best boiled, broiled and fried seafood in New Orleans.